Cedar Wood Hydrosol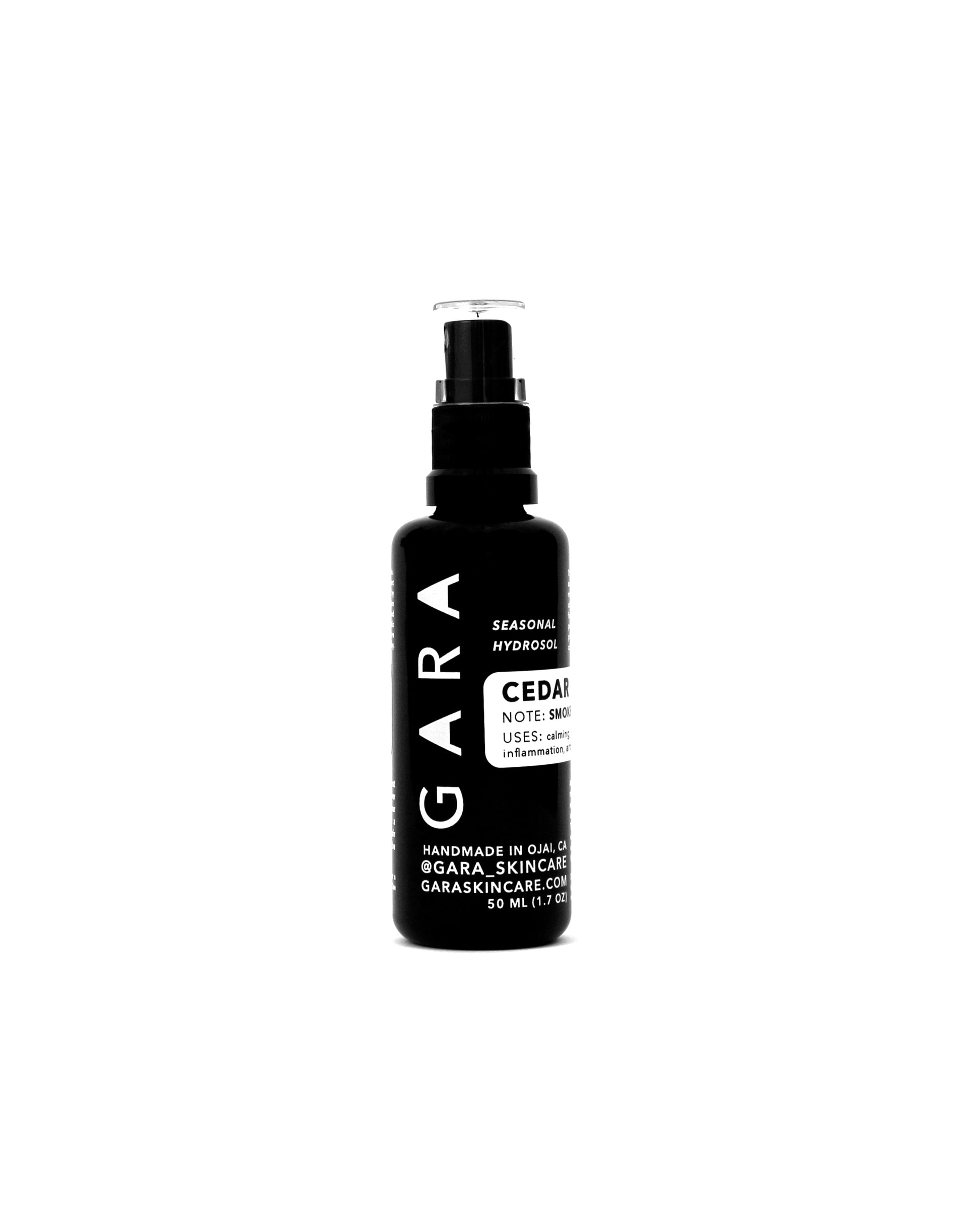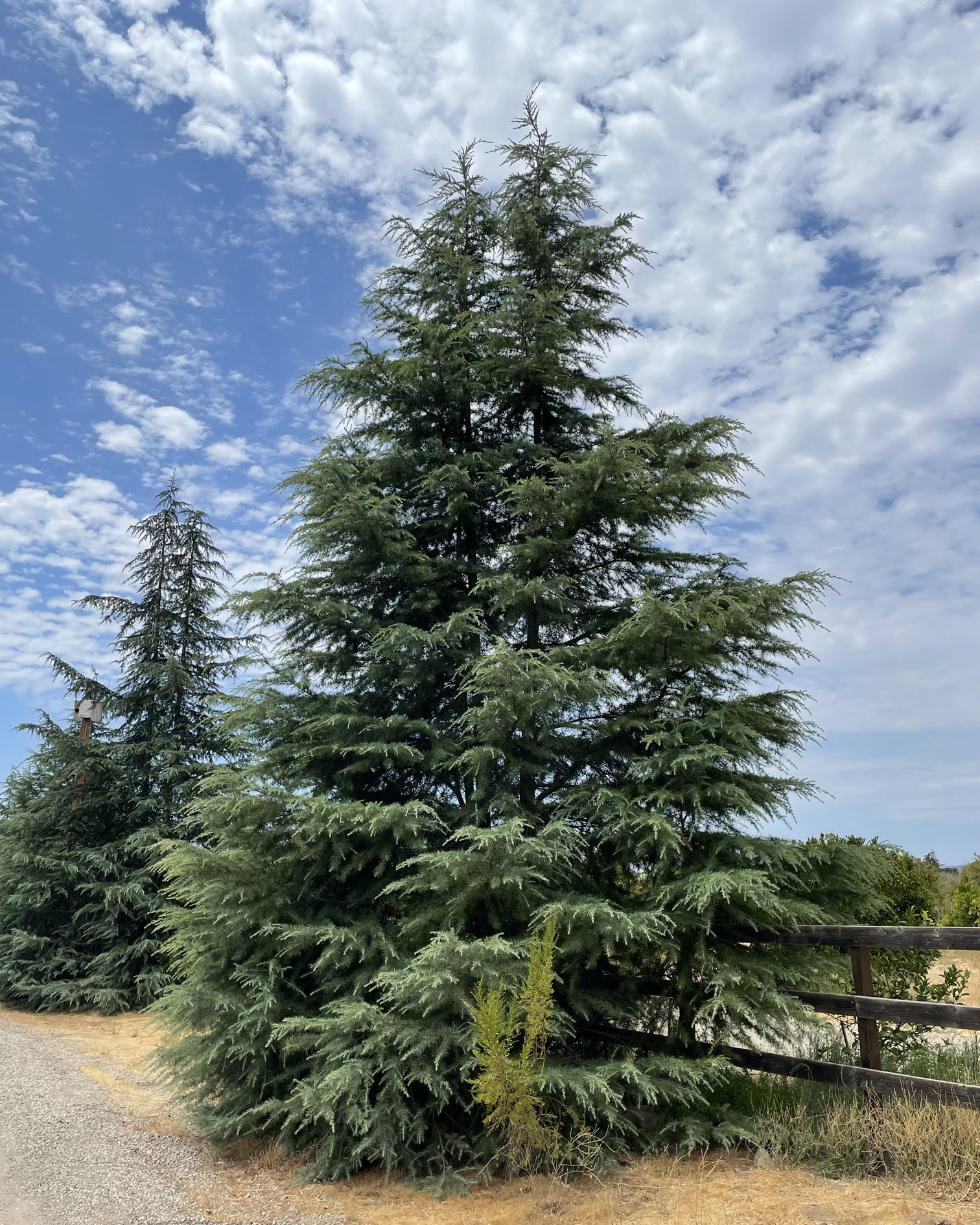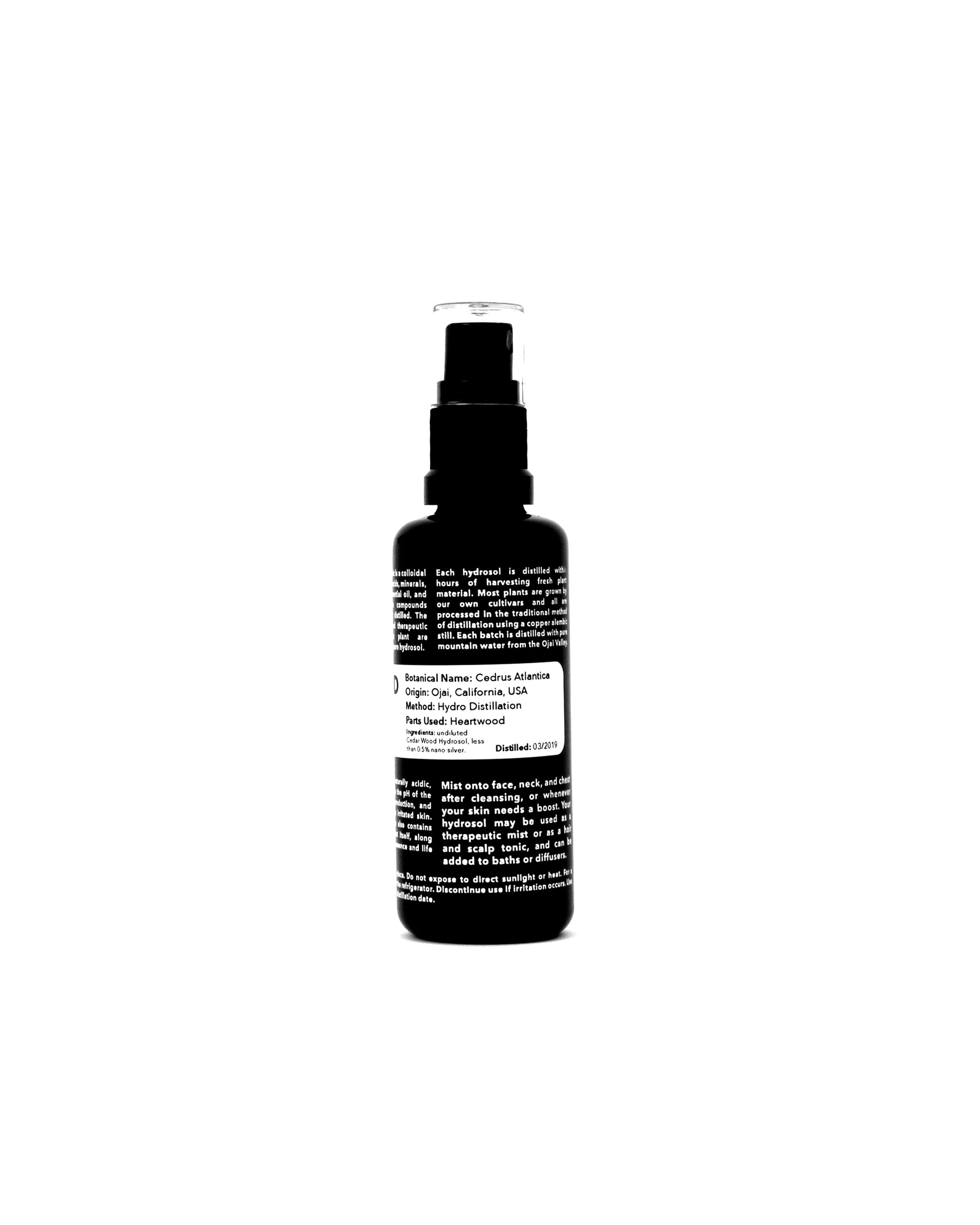 AROMATIC NOTES
Sweet, dry and woody with smoke and spice overtones

AROMATIC STRENGTH
Medium/Strong

ENERGETICS
Grounded, calming, connective

AN ALLY FOR

Soothing insect bites, rashes and itchy skin
As a scalp treatment for thinning hair, scalp itch, and dandruff
Adds shine to dry, damaged or treated hair
Spray on hair to soften and detangle
Spray directly on sore, achy joints and arthritic areas
An excellent ally for lymphatic health
Calming aroma, grounded energy

MAIN COMPONENTS
alpha-Pinene, Himachalol, beta-Pinene

HOW TO USE
Mist generously onto your face, neck and chest. Allow it to absorb while you inhale deeply and let it work its magic. While skin is still dewy, apply a thin layer of the Zen Cream or Youth Serum to revitalize your entire being. Use the Cedarwood Hydrosol as often as needed throughout the day to restore and invigorate your mind and skin alike.
PRO TIP: Use this hydrosol as a daily mist to reinvigorate dull or tired hair. It also makes an excellent personal perfume and body spray.

HAIR + SCALP
Spritz onto your hair and scalp and gently massage to stimulate blood flow and restoration. This hydrosol can be soothing for dandruff, eczema, rashes and psoriasis. It makes for an excellent styling and enlivening spray for all hair types and colors.

AROMATHERAPY
Enhance your bath experience and create a soothing atmosphere by adding this hydrosol to your diffuser. Cedar is heart centered, calm and grounded, reminding us to stay present in each moment with an open heart.

LYMPHATIC SUPPORT
When targeting specific areas for lymphatic support, spray the Cedarwood Hydrosol directly onto the affected area. Meditate on your breath and allow your mind and body to let go of any stagnant emotional energy. Gently massage for 10-15 minutes, repeating several times throughout the day if possible. Cedarwood can be helpful for smoothing cellulite and releasing excess water.

FOOT BATH
Add 1-5 TBSP to a warm foot bath for enhanced relaxation. Cedarwood has both calming and enlivening properties for both mind and body alike.


INGREDIENTS
Undiluted Cedarwood Hydrosol

Botanical Name: Cedrus altantica
Origin: Ojai, California
Method: Hydrodistillation
Parts Used: Heart wood

1.7oz (50ml)

Store your hydrosol in a cool, dry place, away from direct sunlight and heat. For a refreshing cooling mist, store it in the refrigerator. If irritation occurs, discontinue use. Use within 12-16 months of the distillation date to ensure the freshest experience.

WHAT IS A HYDROSOL?

Hydrosols, also known as hydrolats, distillates or floral waters, are aqueous products of steam or hydrodistillation. They are liquid suspensions of essential oils, plant acids, and water-soluble compounds.

As they are naturally acidic, these aromatic waters protect and repair the skin while providing nourishment and balance. They offer a wide range of uses from skincare to aromatherapy, energetic and emotional support to full body tonics.

You can learn more about GARA hydrosols here.
HOW DO I USE MY HYDROSOL?

Using a copper alembic still and fresh plant materials, we craft our hydrosols through the process of slow distillation. Each GARA hydrosol possesses a unique set of attributes and uses.

Mist onto face, neck and chest after cleansing or anytime your skin needs an extra boost.
Aura or aromatherapy mist
Hair and scalp tonic
As cooling mist and after-sun spray
Added to baths and foot soaks
Added to clay masks in place of water
As a linen or room spray
Believed to be safe for children as a calming agent and to ease tantrums, scabby knees and bug bites

You can learn about all of the ways to use your hydrosol here. You can also explore our Hydrosol Journal here for new recipes, ritual ideas and more.
PRODUCT LIFE

Hydrosols are naturally acidic and are fairly well-preserved. You can enjoy their benefits for an extended period of time if you store your hydrosol properly. These exquisite creations remain potent and viable for 12-18 months after their distillation date.

Store your GARA products in a cool, dry place, away from direct sunlight or prolonged exposure to heat to maintain potency. 

Visit our FAQ page for more product information.
RETURNS + SHIPPING

Each product is lovingly handmade, crafted with care and attention to detail. As a result of this meticulous process, we do not accept returns or provide refunds unless the item is damaged or defective upon arrival. Our primary goal is to ensure your satisfaction with both your experience and your purchase.

If you have any questions or concerns about your items upon receiving them, please reach out to us at info@garaskincare.com. We are here to address any queries and provide assistance.

View all of our policies here.
WANT TO LEARN MORE?

Explore our ever expanding Journal here. We cover a wide range of topics from CBD to hydrosols, aromatherapy to rituals, you may find something interesting and unexpected.

Need help? Please feel free to reach out! We would be happy to make a product recommendation or answer any question you may have.

You can send us an email directly hello@garaskincare.com or send us a message on our website here.
How is a hydrosol made?

The production of our hydrosols begins with fresh plant materials, such as aromatic herbs, flowers, or other botanicals, which are suitable to the distillation process.

During distillation, steam is passed through the plant material, causing the release of various volatile compounds, including essential oils, plant acids, and water-soluble constituents. The resulting vapor, a mixture of water and these aromatic and bioactive components, is then condensed and collected as the hydrosol. 

If you are interested in learning how to make your own hydrosols, we host live distillation workshops seasonally. Sign up for our newsletter here to stay up to date on our workshop offerings.

You can also learn more about how we make our hydrosols here.
Where can I learn more about the distillation process?

Join us in person for a distillation workshop!

This enchanting seasonal offering will awaken your senses and connect you to the natural world and the alchemical process that unfolds during distillation.

Learn more and sign up here.
How do I use my hydrosol in the kitchen?

While hydrosols are primarily known for their external uses and aromatic benefits today, they were originally prescribed as daily tonics in many ancient herbal traditions.

Many hydrosols are not only medicinal but also delicious and aromatic, boasting subtle, natural flavors that can be an enticing addition to water. Incorporating hydrosols into mocktails provides a delightful and refreshing beverage, enhancing hydration while offering a unique and alcohol-free experience. 

It is crucial to emphasize that not all hydrosols are safe for internal use, and it is wise to consult with a knowledgeable herbalist or healthcare practitioner to ensure safety and effectiveness.

You can learn more about how to use your hydrosol in the kitchen here.