Sara P.
"Such a beautiful product! I love these hydrosols so much I buy them weekly so I never run out. I've tried orange blossom, tulsi and gardenia so far and all are equally delicious! My skin loves them!"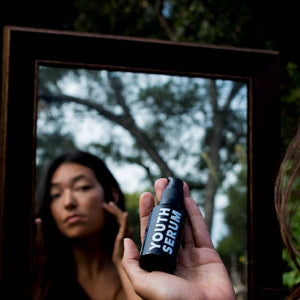 Ruby C.
"The scent of youth serum, mossy and earthen, shows how biotic and natural the ingredients are...it is like drenching the skin in dew pooled at the base of an ancient oak tree. There is nothing like it."
Events
Info
Date
Location
More info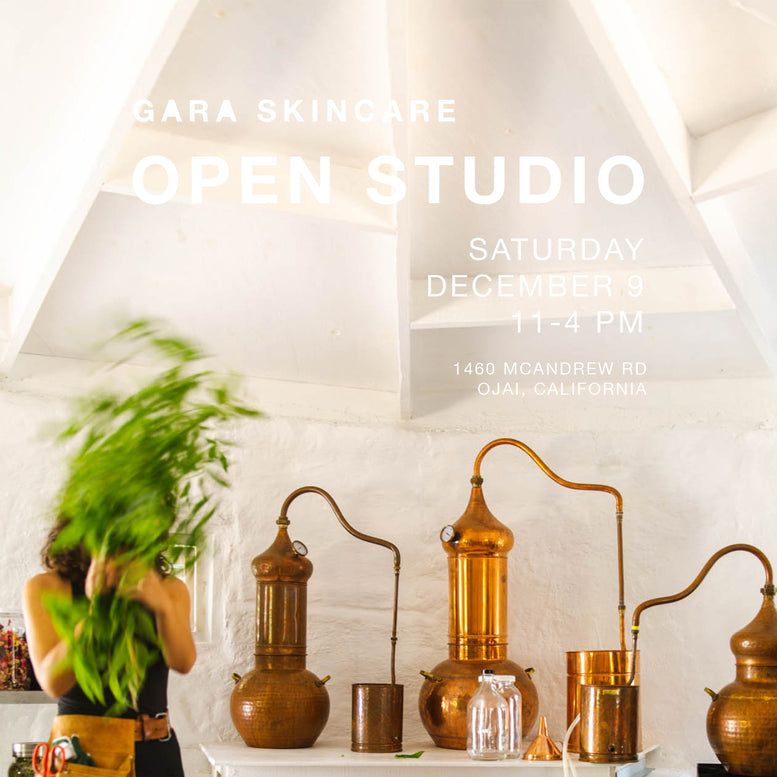 Holiday Open Studio
We are opening the doors to our distillation studio for a special afternoon of sampling and shopping! Join us on Saturday, December 9, from 11 am to 4 pm for a unique experience where you can explore, smell, and shop all of our self care formulations. In the spirit of the season, every purchase comes with a free hydrosol sample and complimentary gift wrapping featuring adornments from our garden.
Saturday, 12/9/2023
11-4pm
1460 Mcandrew Road, Ojai CA
More info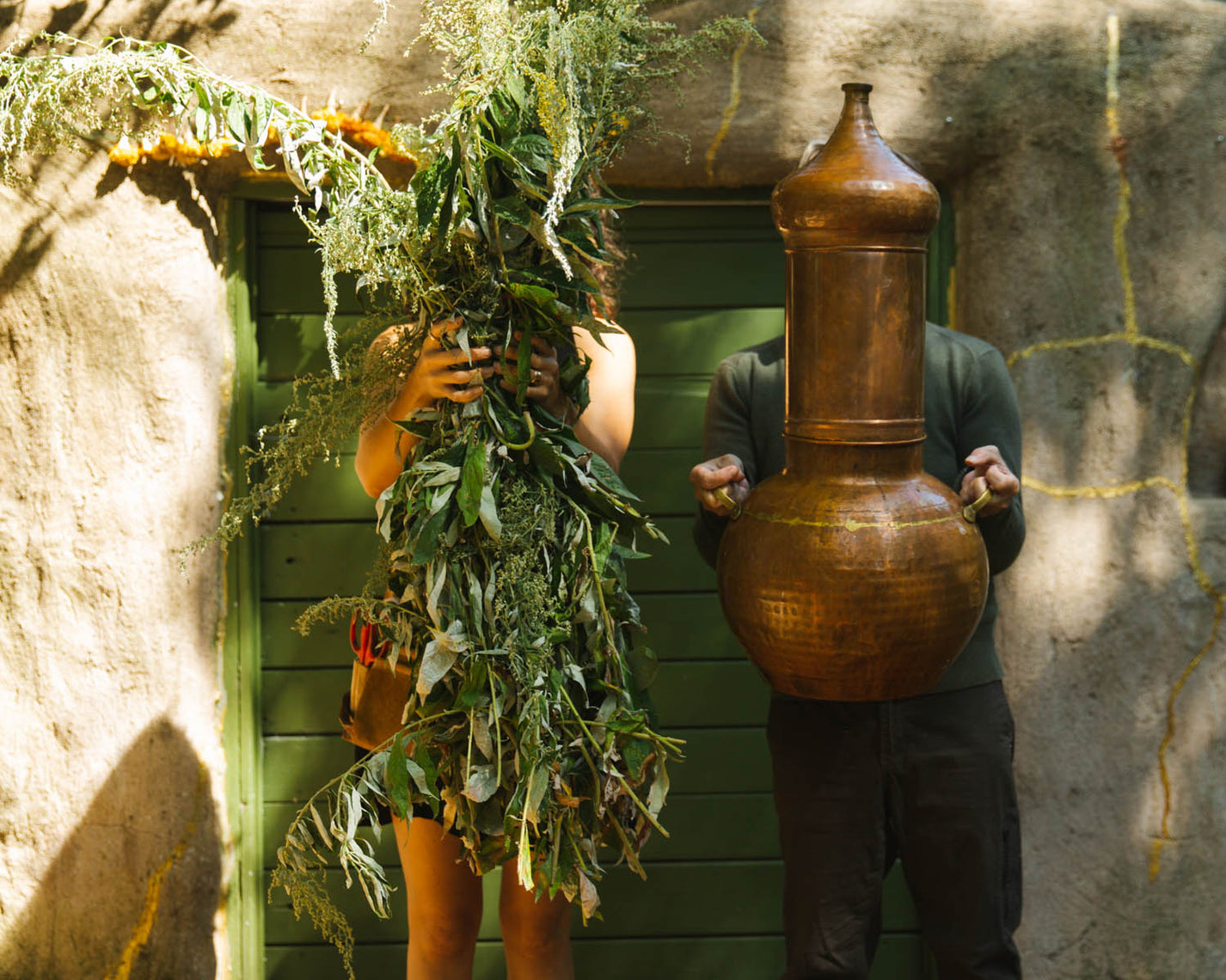 THE BEAUTY OF A SLOW PROCESS
Welcome to Grass and Root Apothecary, born out of our love and curiosity for medicinal plants. What began as a personal passion soon flourished into a venture that reached beyond our close circles, and now stands before you as GARA.

Our mission is rooted in the well-being of our planet and the health of the plants that grace our creations.
Many of the herbs in our formulas are grown by our own hands, forging an essential connection with nature's remarkable process. We meticulously source all of our ingredients directly from organic cultivators, ensuring potency and purity with unwavering dedication.
All of our formulations are handcrafted with plant-based, locally sourced, 100% organic ingredients just as nature intended.
READ MORE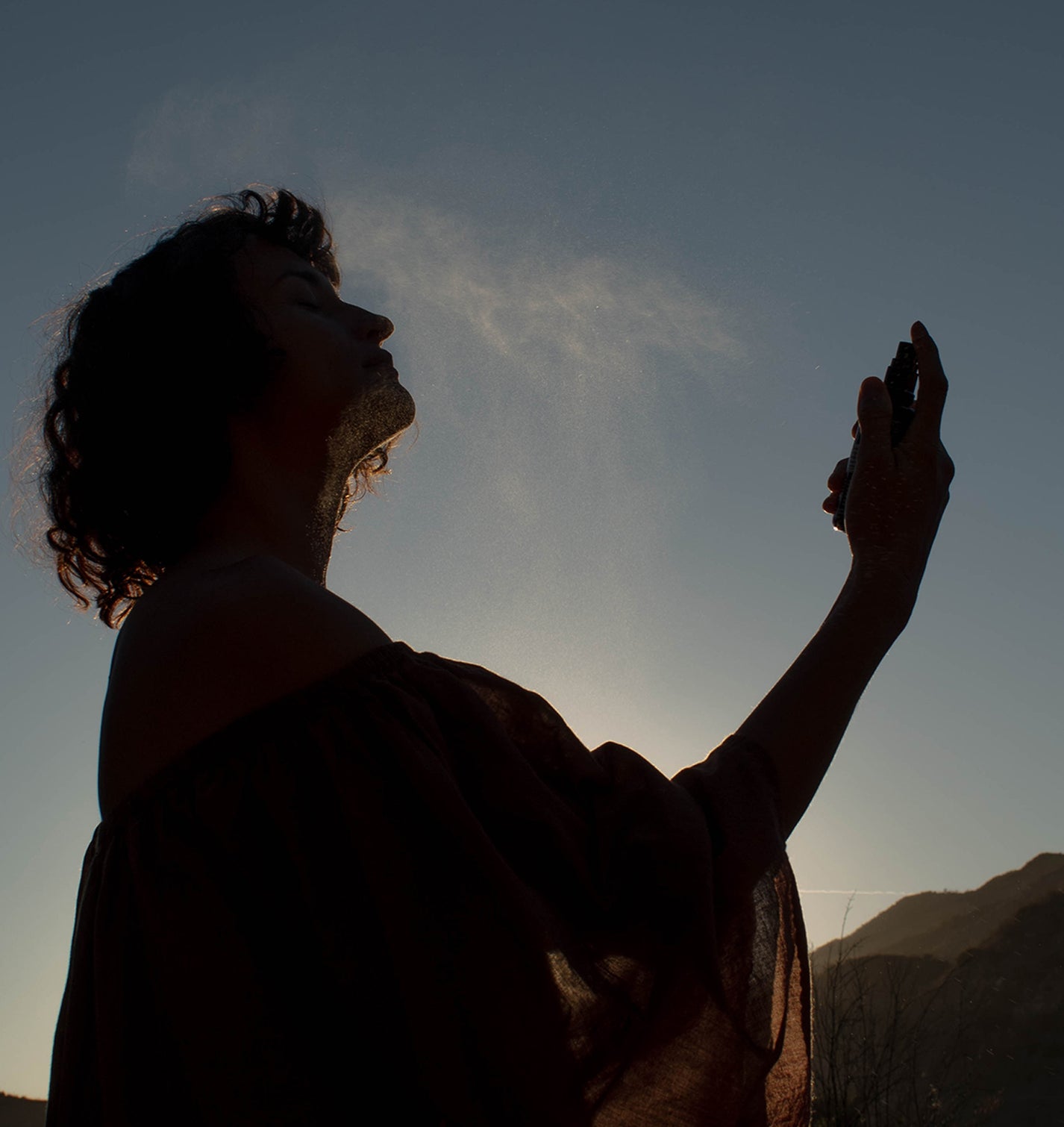 WHAT IS A HYDROSOL?
Hydrosols are far more simple facial toners; they are living, vibrant expressions of the plants themselves, each possessing a unique and potent message of their healing potential.
A hydrosol, also referred to as hydrolat, distillate, or floral water, is a botanical product resulting from the process of steam or hydrodistillation. These exceptional substances are aqueous solutions infused with the essence of plants, capturing their aromatic and therapeutic qualities in a liquid form. The production of hydrosols begins with fresh plant materials, such as aromatic herbs, flowers, or other botanicals, which are suitable to the distillation process.
TELL ME MORE ABOUT HYDROSOLS
What is CBD?

Cannabidiol (CBD) is the second most-prominent cannabinoid found in the plant and is generally considered to be non-psychoactive. CBD can be derived from all cannabis species but is primarily derived from hemp or Cannabis sativa. CBD has been shown in numerous studies to have significant therapeutic benefits, including pain management, anxiety reduction, and anti-inflammatory properties.


Learn more about CBD here.
How does CBD work?

All mammals have an endocannabinoid system (ECS) which is involved in a number of crucial life functions, including initiating a host of physiological and psychological changes needed to adapt to our ever-changing internal and external environments.

Endocannabinoids are naturally occurring compounds within the human body that are nearly identical in structure to cannabinoids like CBD and CBG found in the cannabis plant. "Endo" in endocannabinoid stands for "endogenous," which means they originate within the body.

The similarity between endocannabinoids and cannabinoids from the cannabis plant (THC and CBD) allows for the interaction between external cannabinoids and the endocannabinoid system, which is why there are so many potential therapeutic effects of cannabis.

You can read more about the ECS here.
What is a hydrosol?

A hydrosol, also referred to as hydrolat, distillate, or floral water, is a botanical product resulting from the process of steam or hydrodistillation. These exceptional substances are aqueous solutions infused with the essence of plants, capturing their aromatic and therapeutic qualities in a liquid form. The production of hydrosols begins with fresh plant materials, such as aromatic herbs, flowers, or other botanicals, which are suitable to the distillation process.

You can read more about hydrosols here