Zen Cream
Open media in modal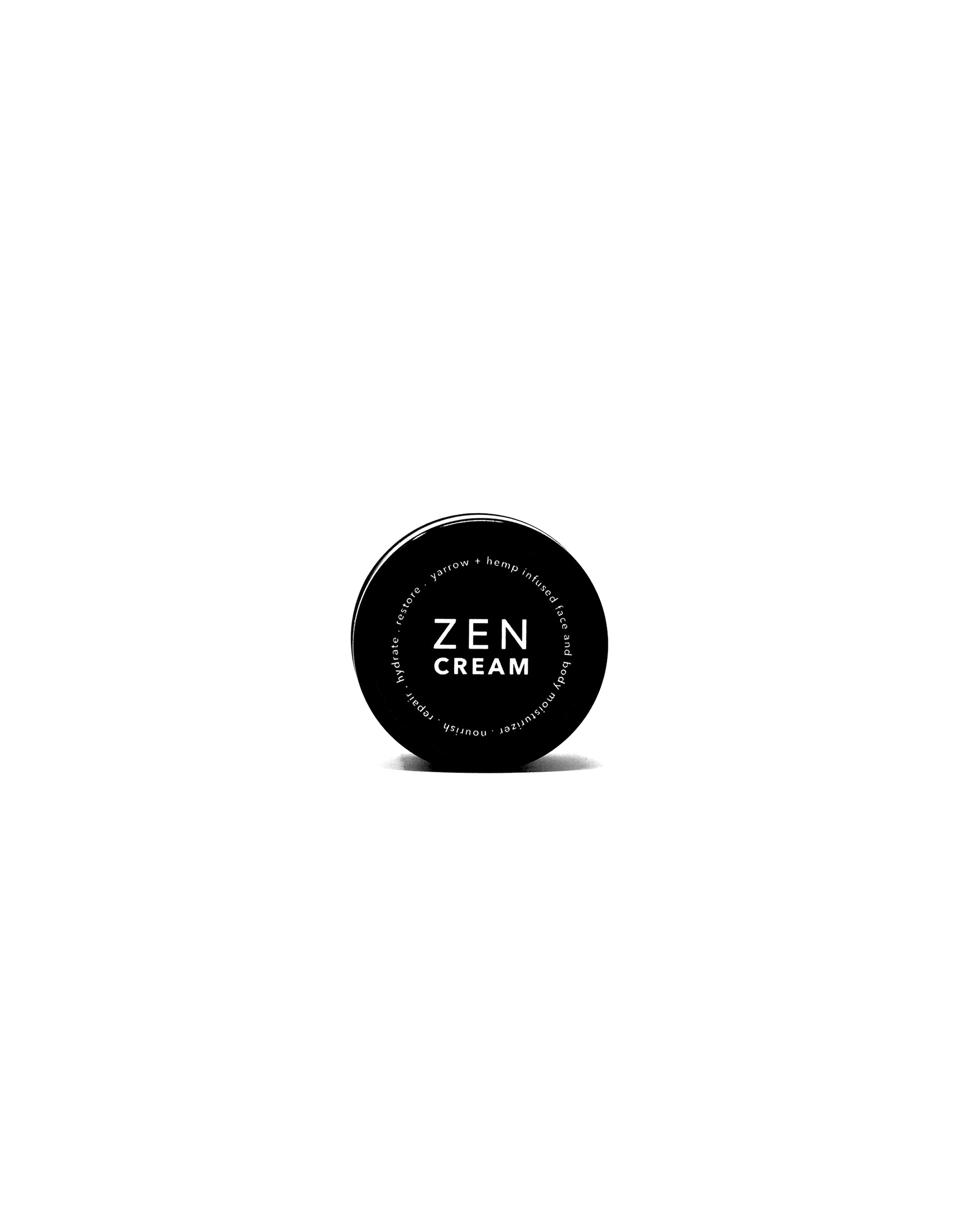 Open media in modal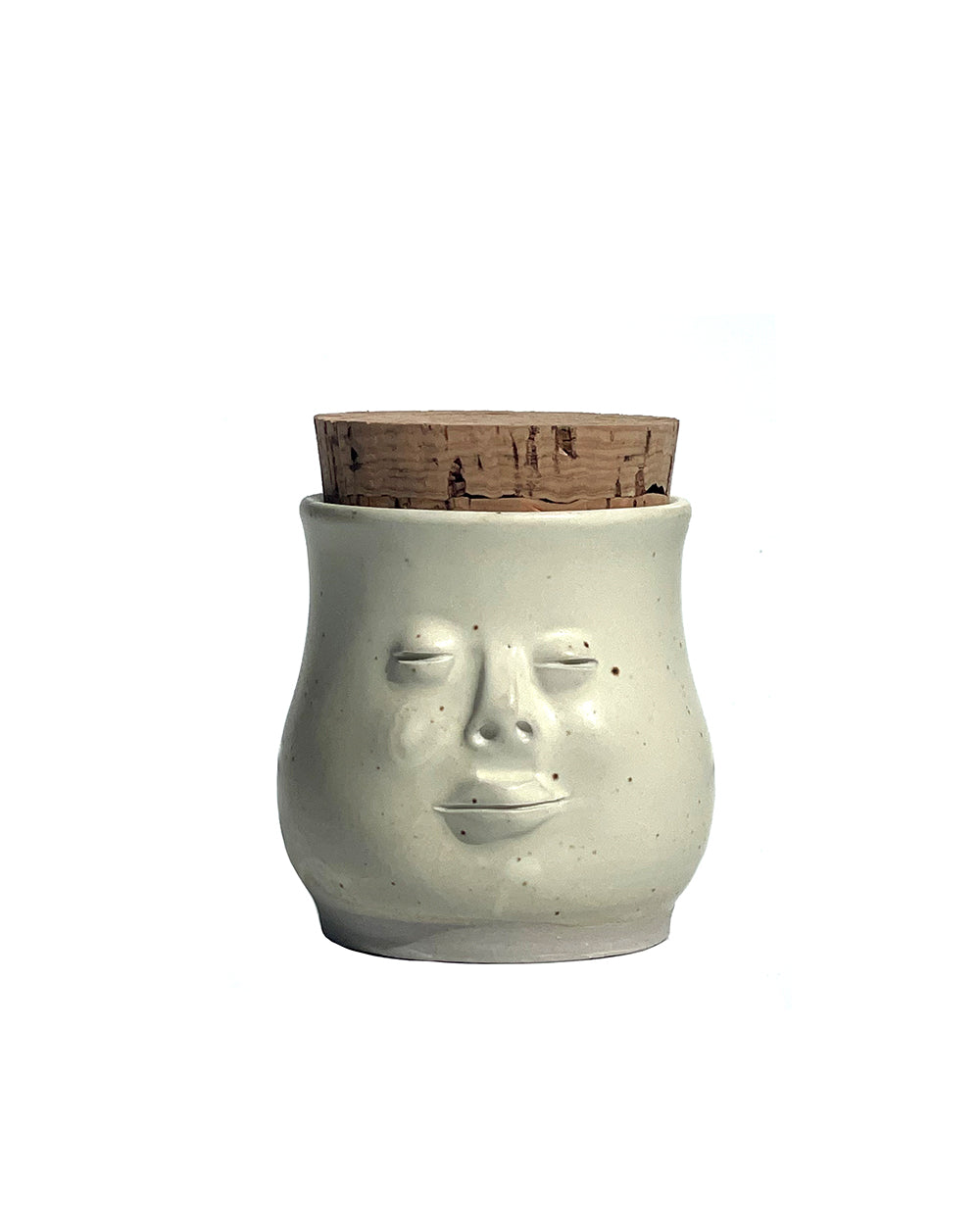 Open media in modal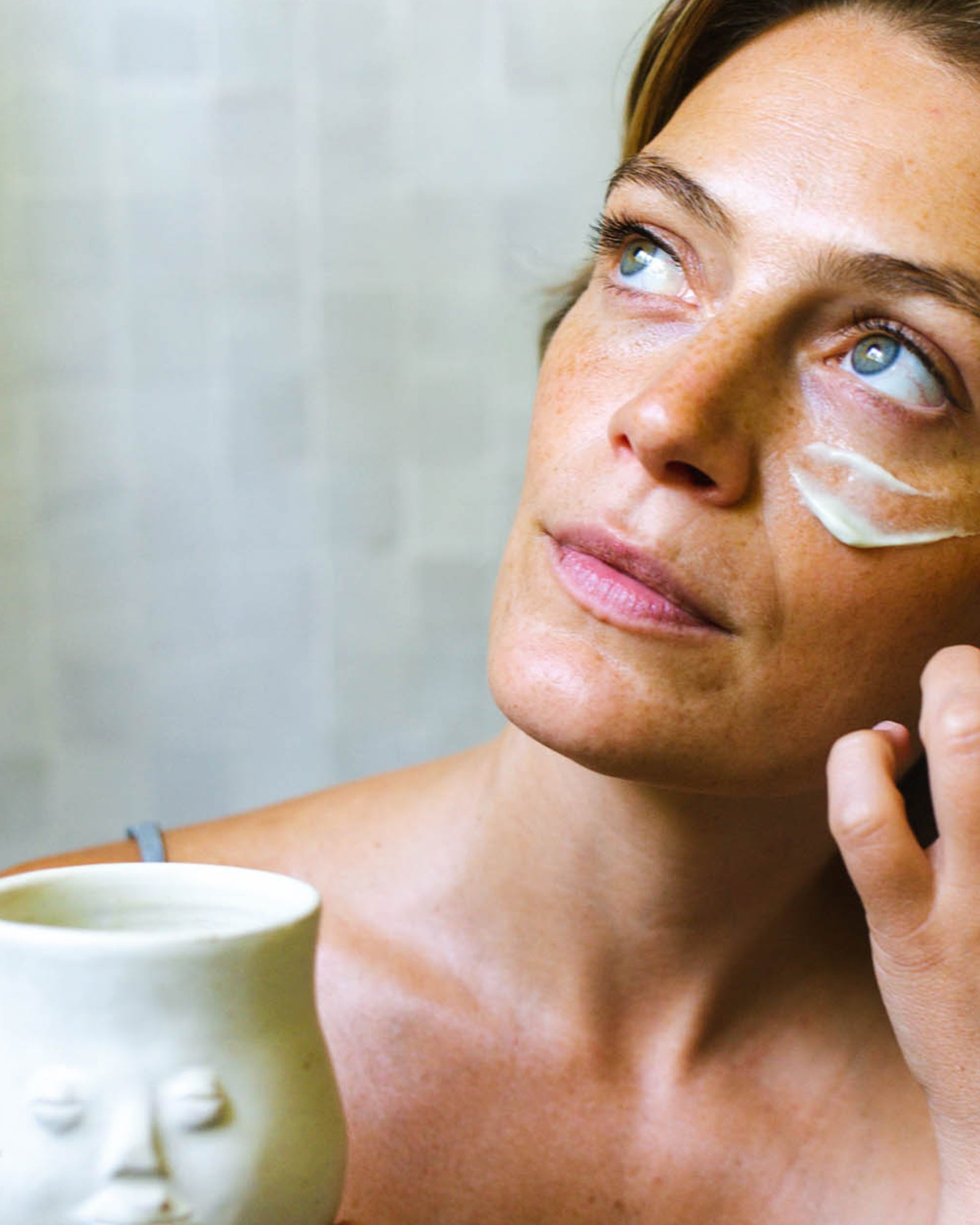 Open media in modal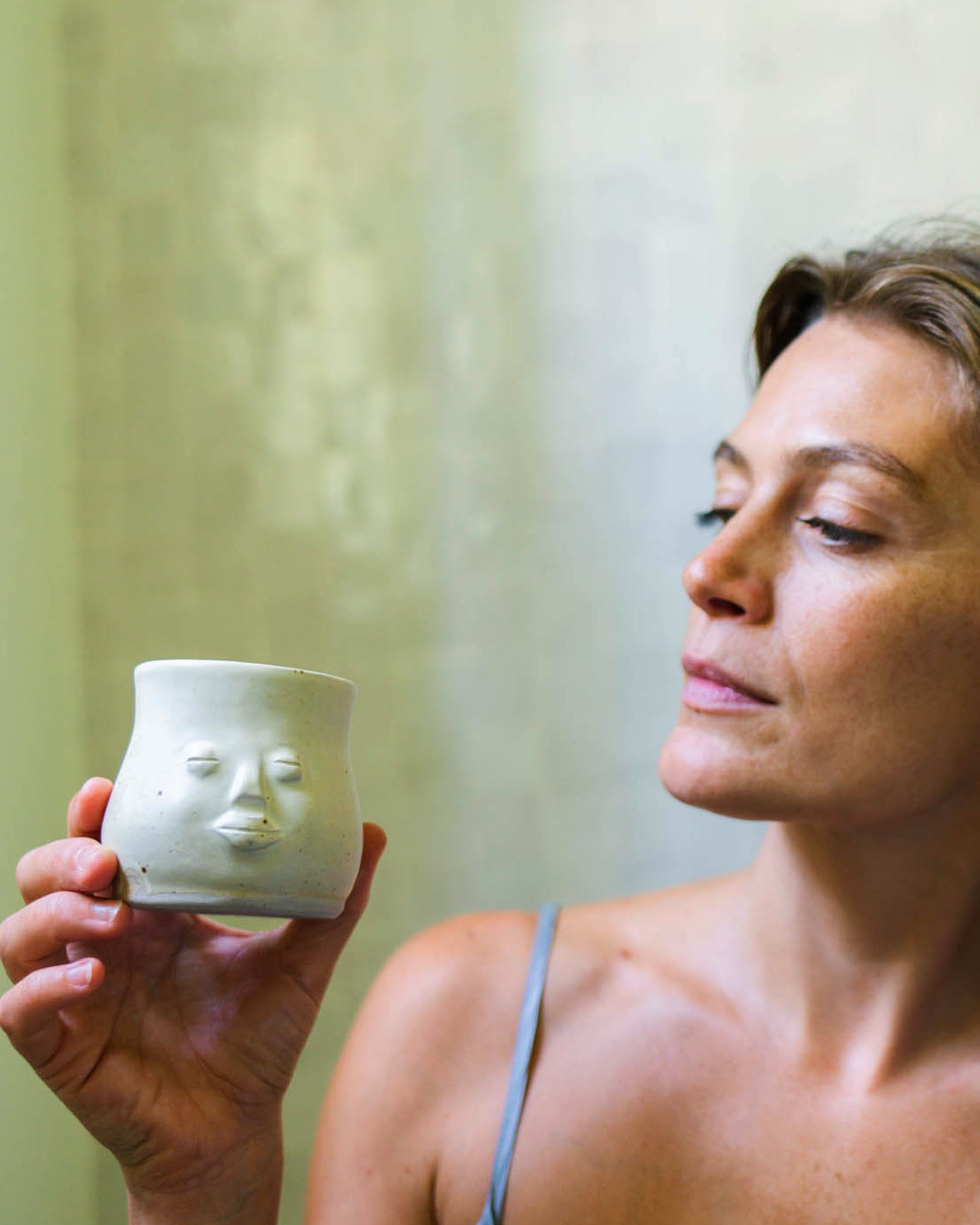 Open media in modal
Open media in modal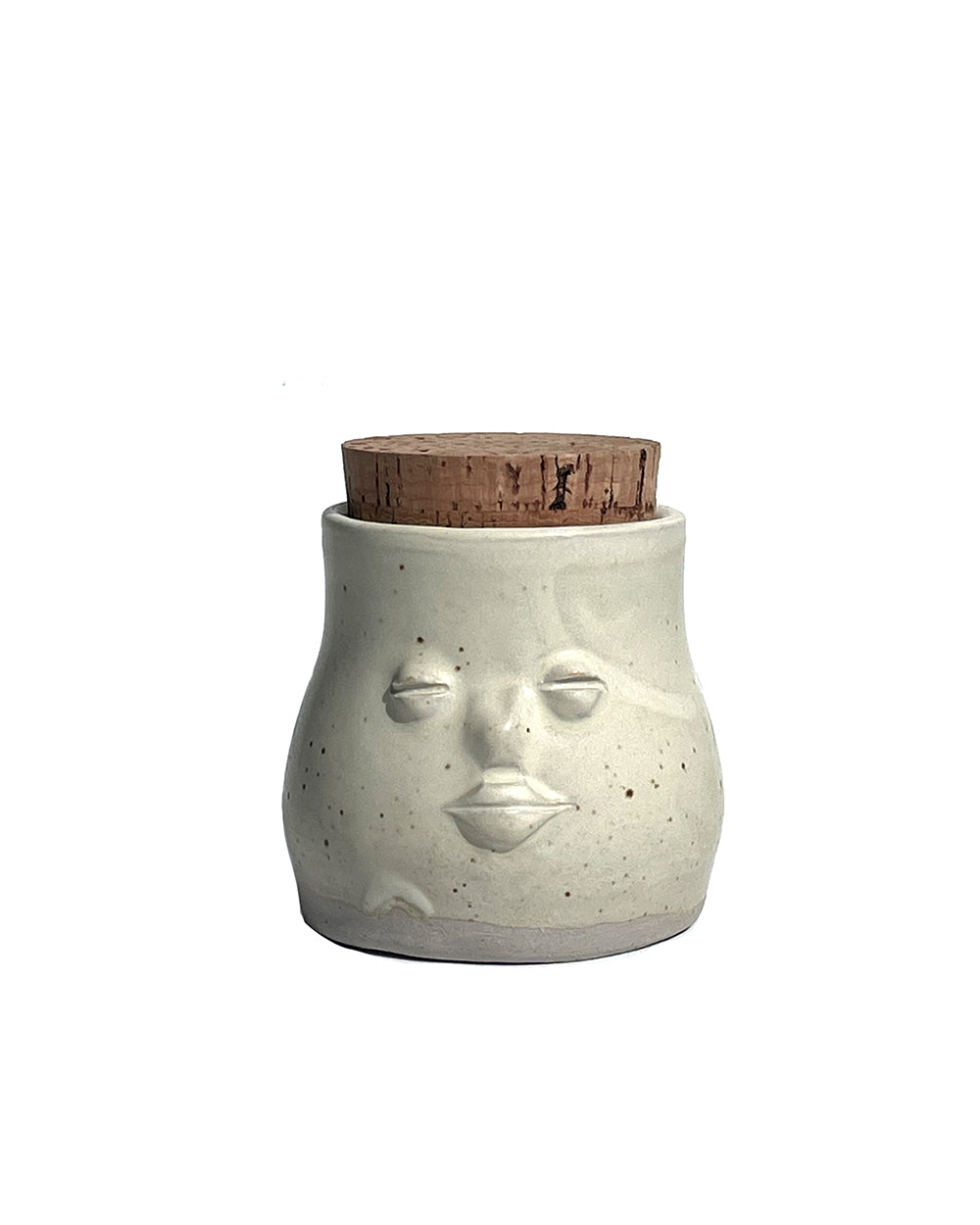 Open media in modal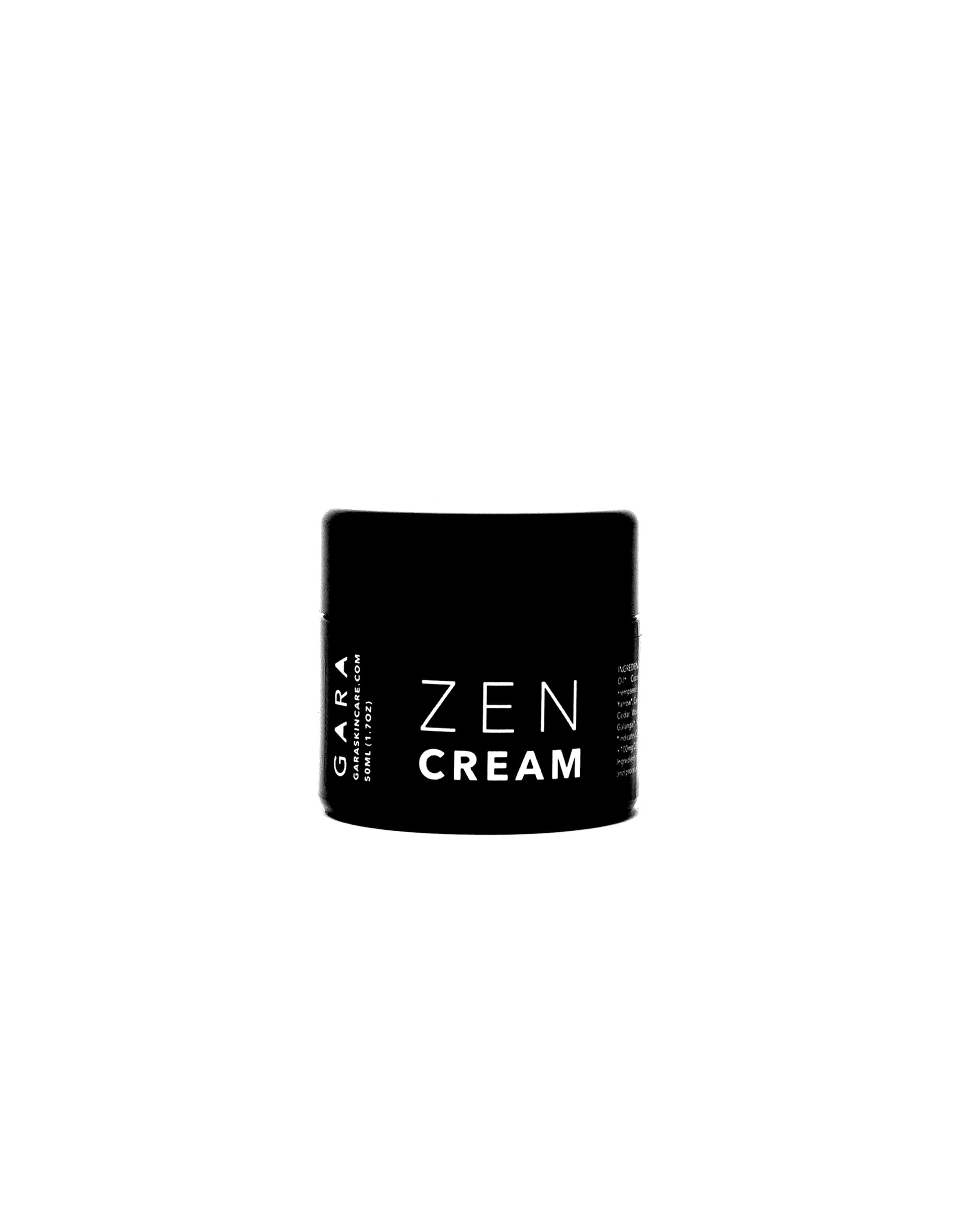 1
7
The Zen Cream is a concentrated botanical face and body cream that embodies the essence of luxury and indulgence. Immerse your skin in a symphony of aromatic herbs and oils for deep nourishment and hydration.

Crafted with time, love and care, this silky formula boasts an array of therapeutic herbs, working in harmony to soothe skin damage and restore tone, complexion and texture. Organic, cold-pressed oils infused with hemp, rose geranium, yarrow, and cedar wood, mingle in the velvety embrace of raw shea butter to create decadent facial rejuvenation cream unlike any other. Elevate your skincare ritual with the sublime essence of our Zen Cream, where purity and potency converge for an unparalleled sensory experience.

HOW TO USE
Warm a pea-size amount in your palm and apply liberally to clean your face and neck. For best results, use daily after cleansing.
PRO TIP: Spritz face and neck with a seasonal hydrosol before applying the Zen Cream. All hydrosols help to tone the skin, preparing it to receive botanical nutrients on an even deeper level. This ritual will also extend the life of the Zen Cream both on your skin and in your jar.

DEEP NOURISHMENT
This luscious facial moisturizer can be used as a deeply nourishing night treatment for the face and neck. It can also be used around the eyes for extra hydration and tone.

SOMETHING TO NOTE
This formulation is made with raw shea butter which means you may notice tiny granules in the composition. These bits of shea butter will dissolve immediately when applied to the skin. The appearance of granules in any natural butter is normal and because Zen Cream is hand-whipped and created without the use of heat, they are sometimes present in the final composition.

CERAMIC ZEN HEADS
Each ceramic vessel is hand-sculpted by the lovely and talented René Norman of Wren Ceramics. Once you have thoroughly enjoyed the Zen Cream, the ceramic zen head can be used for jewelry, herbs or other small items.
* Please note that the cream inside the Zen Head ceramic dish may shift or settle during the shipping process. Each dish is unique and will vary slightly from the photographs but all contain the same amount of cream by weight.

HEROIC HERBS
Blue Yarrow Achillea millefolium
Research has shown that yarrow contains compounds such as tannins and flavonoids that can aid in wound healing by reducing inflammation and promoting tissue repair. Its natural astringent properties help to constrict blood vessels and control bleeding, making it valuable for minor cuts and scrapes.

Hemp CBD Cannabis Sativa
Cannabis is known for its soothing properties, making it ideal for calming irritated and sensitive skin. It can alleviate redness and discomfort, providing relief for conditions like eczema and psoriasis. Additionally, CBD's capacity to regulate sebum production can help balance oily skin, contributing to a more consistent and harmonious complexion.

Calendula Calendula officinalis
Rich in carotenoids, vitamins A and E, and linoleic acid, this aromatic flower boasts natural antibacterial and anti-inflammatory properties. It's our go-to for soothing a variety of skin concerns, from infections to scar tissue.

Frankincense Boswellia carteri
This precious essential oil is a central component we cherish for its rejuvenating and toning properties, promoting a smooth complexion and a healthy, natural glow. Beyond its skincare benefits, this aromatic resin has been treasured for millennia as a spiritual and mental aid, renowned for its ability to induce a sense of serenity and tranquility.

Helichrysum Helichrysum italicum
This remarkable plant is renowned for its ability to accelerate wound healing and minimize scars. It contains compounds that exhibit anti-inflammatory and antioxidant properties, which play a pivotal role in tissue repair and regeneration.


INGREDIENTS
Raw Shea Butter, Jojoba Oil*, Argan Oil*, Coconut Oil*, Castor Oil*, Olive Oil*, Hempseed Oil*, Full spectrum Hemp Oil (100+ mg CBD derived from hemp), Blue Yarrow*, Calendula, Frankincense*, Rose Geranium*, Cedar Wood*, Petitgrain*, Helichrysum*, Rose*, Galangal*, Shungite (c60), Vitamin E (non-GMO)

*indicates Certified Organic
Ingredients not certified organic are, however, grown and processed organically. For a deeper dive into our ingredient sourcing and processing, explore our Ingredients Guide here.

0.5oz (15ml)
1.7oz (50ml)

PRODUCT LIFE

We are committed to creating products made with organic, unrefined ingredients, free from synthetic preservatives or harmful chemicals. To ensure the utmost freshness and efficacy, we recommend consuming our products within six months of opening.

Store your GARA products in a cool, dry place, away from direct sunlight or prolonged exposure to heat to maintain potency. 

Visit our FAQ page for more product information.
SHIPPING + RETURNS

Each product is lovingly handmade, crafted with care and attention to detail. As a result of this meticulous process, we do not accept returns or provide refunds unless the item is damaged or defective upon arrival. Our primary goal is to ensure your satisfaction with both your experience and your purchase.

If you have any questions or concerns about your items upon receiving them, please reach out to us at info@garaskincare.com. We are here to address any queries and provide assistance.

View all of our policies here.
CERTIFICATE OF ANALYSIS

To request a current COA, please send us an email info@garaskincare.com

For more resources, view our Hemp Guide here.
WANT TO LEARN MORE?

Explore our ever expanding Journal here. We cover a wide range of topics from CBD to hydrosols, aromatherapy to rituals, you may find something interesting and unexpected.

Need help? Please feel free to reach out! We would be happy to make a product recommendation or answer any question you may have.

You can send us an email directly hello@garaskincare.com or send us a message on our website here.
What is CBD?

Cannabidiol (CBD) is the second most-prominent cannabinoid found in the plant and is generally considered to be non-psychoactive.

You can learn more about CBD here.
How does CBD work?

Cannabinoids like CBD interact with the body's endocannabinoid system (ECS), a complex regulatory system involved in maintaining physiological balance and homeostasis. 

You can learn more about the ECS here.
How do I know what dose is right for me?

Finding the optimal CBD dosage is a deeply individualized journey, emphasizing the importance of attuning to your body's unique signals. Each person has a unique endocannabinoid system (ECS) that responds differently to cannabinoids like CBD. To navigate this path effectively, we've created an easy guide to finding the right dose here.