Coyote Mint Hydrosol
Open media in modal
Open media in modal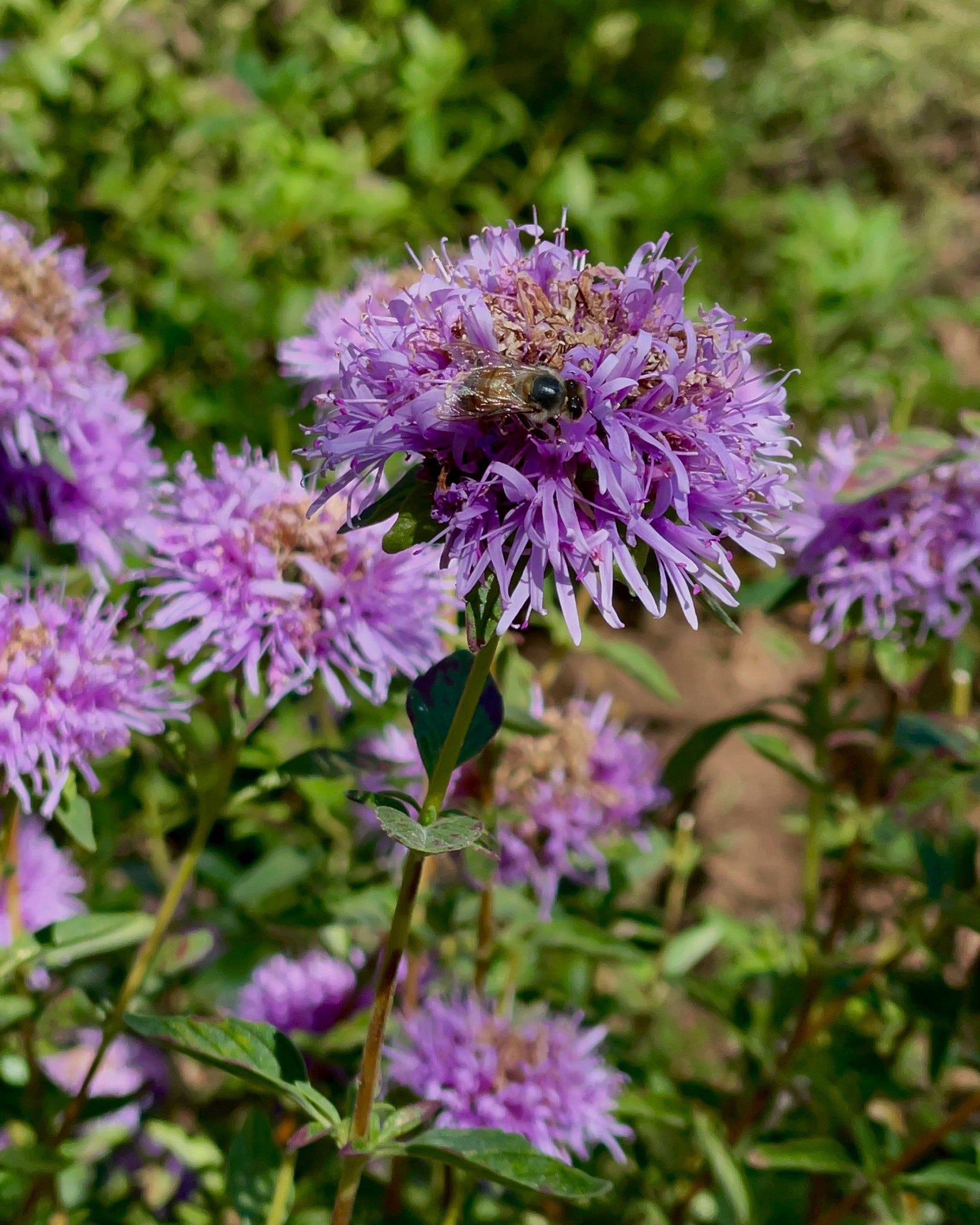 Open media in modal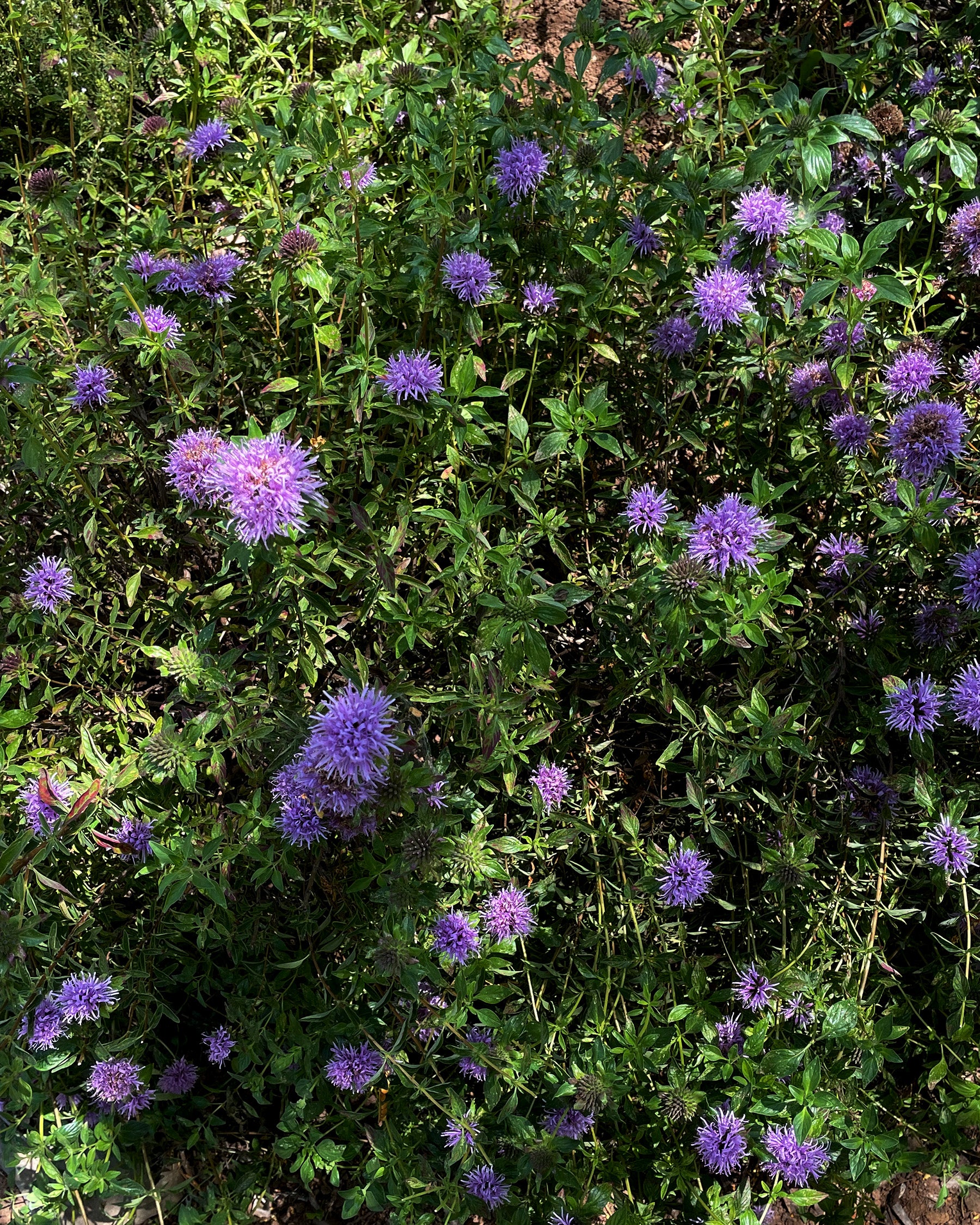 Open media in modal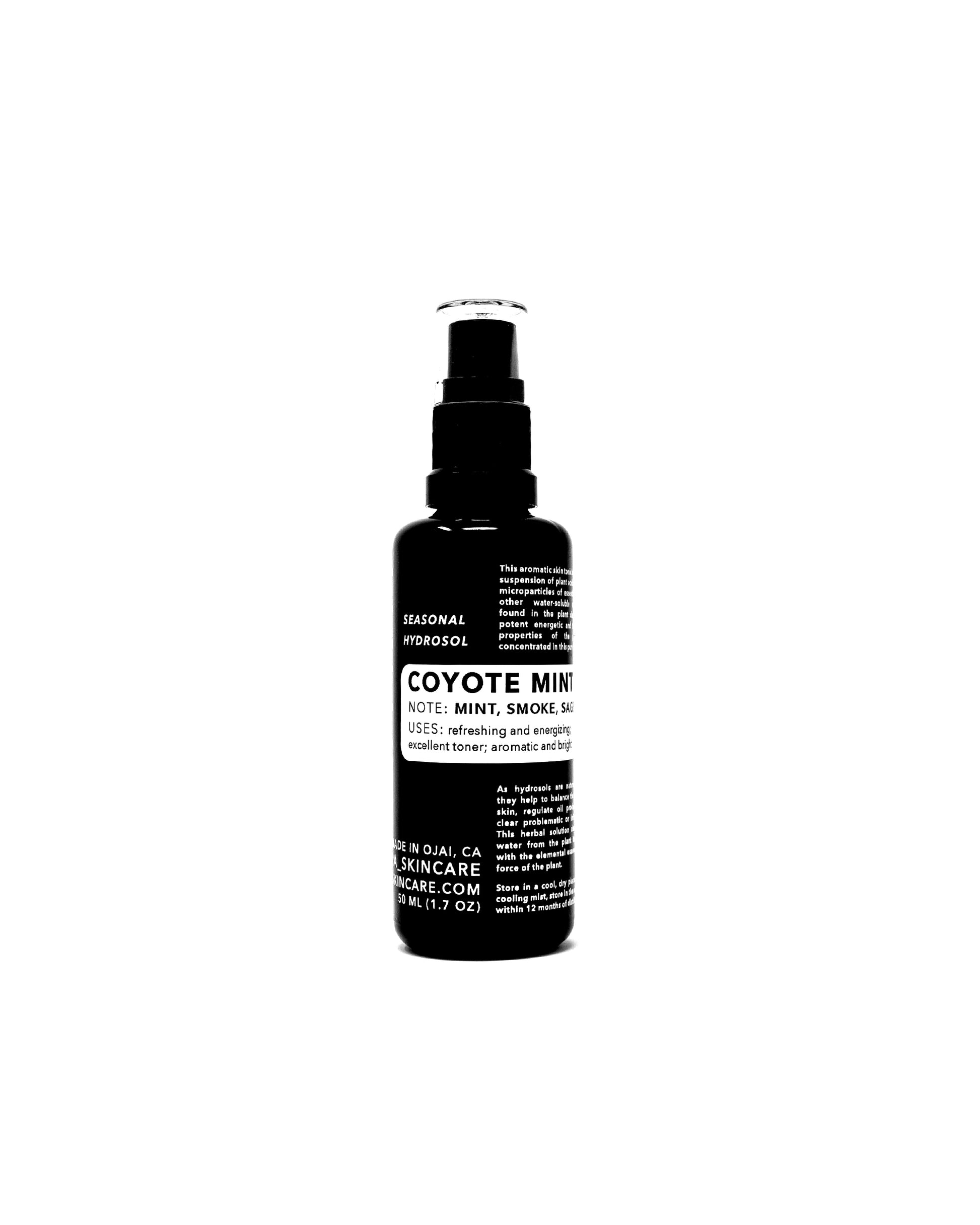 Open media in modal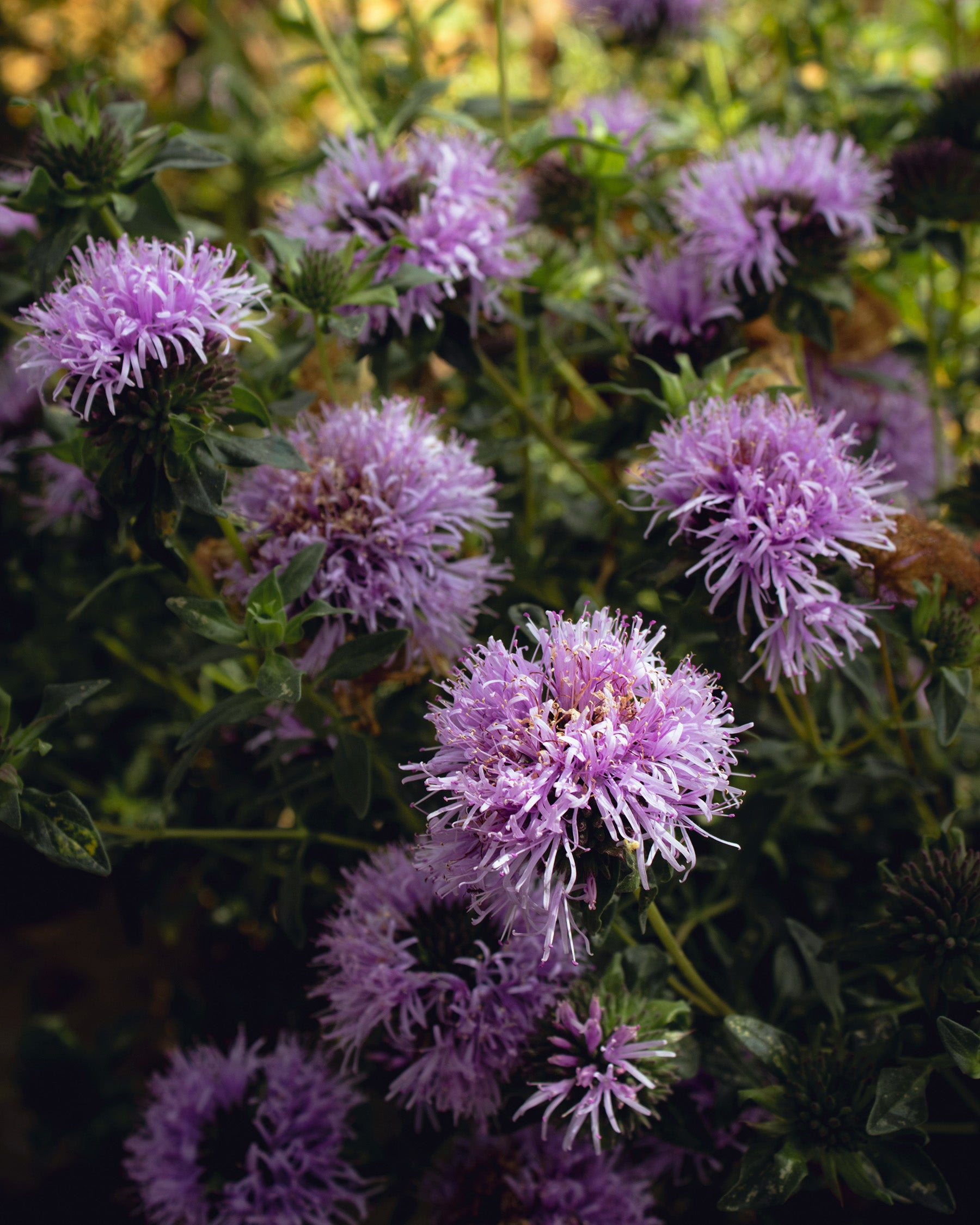 1
5
AROMATIC NOTES
Minty and spicy, slightly smoky with a hint of sage

AROMATIC STRENGTH
Medium/Strong

ENERGETICS
Buoyant, energizing, transformative 

AN ALLY FOR

Refreshing and invigorating the mind and body
A nourishing and aromatic toner
Excellent as a hair tonic, deodorant or linen spray
Used by the indigenous peoples of California as a remedy for stomach upset, respiratory conditions, and sore throat

HOW TO USE
Mist generously onto your face, neck and chest. Allow it to absorb while you inhale deeply and let it work its magic. While skin is still dewy, apply a thin layer of the Zen Cream or Youth Serum to revitalize your entire being. Use the Coyote Mint Hydrosol as often as needed throughout the day to restore and calm your mind and skin alike.
PRO TIP: Use this hydrosol as a daily personal perfume and body spray.

AROMATHERAPY
Enhance your bath experience and create a soothing atmosphere by adding this hydrosol to your diffuser. Coyote Mint is bright, energetic and transformative. It activates the mind and imagination, creating a sense of easeful alertness.


INGREDIENTS
Undiluted Coyote Mint Hydrosol

Botanical Name: Monardella villosa
Origin: Ojai, California
Method: Hydrodistillation
Parts Used: Flowers

1.7oz (50ml)

Store your hydrosol in a cool, dry place, away from direct sunlight and heat. For a refreshing cooling mist, store it in the refrigerator. If irritation occurs, discontinue use. Use within 12-16 months of the distillation date to ensure the freshest experience.

PRODUCT LIFE

We are committed to creating products made with organic, unrefined ingredients, free from synthetic preservatives or harmful chemicals. To ensure the utmost freshness and efficacy, we recommend consuming our products within six months of opening.

Store your GARA products in a cool, dry place, away from direct sunlight or prolonged exposure to heat to maintain potency. 

Visit our FAQ page for more product information.
SHIPPING + RETURNS

Each product is lovingly handmade, crafted with care and attention to detail. As a result of this meticulous process, we do not accept returns or provide refunds unless the item is damaged or defective upon arrival. Our primary goal is to ensure your satisfaction with both your experience and your purchase.

If you have any questions or concerns about your items upon receiving them, please reach out to us at info@garaskincare.com. We are here to address any queries and provide assistance.

View all of our policies here.
CERTIFICATE OF ANALYSIS

To request a current COA, please send us an email info@garaskincare.com

For more resources, view our Hemp Guide here.
WANT TO LEARN MORE?

Explore our ever expanding Journal here. We cover a wide range of topics from CBD to hydrosols, aromatherapy to rituals, you may find something interesting and unexpected.

Need help? Please feel free to reach out! We would be happy to make a product recommendation or answer any question you may have.

You can send us an email directly hello@garaskincare.com or send us a message on our website here.
What is CBD?

Cannabidiol (CBD) is the second most-prominent cannabinoid found in the plant and is generally considered to be non-psychoactive.

You can learn more about CBD here.
How does CBD work?

Cannabinoids like CBD interact with the body's endocannabinoid system (ECS), a complex regulatory system involved in maintaining physiological balance and homeostasis. 

You can learn more about the ECS here.
How do I know what dose is right for me?

Finding the optimal CBD dosage is a deeply individualized journey, emphasizing the importance of attuning to your body's unique signals. Each person has a unique endocannabinoid system (ECS) that responds differently to cannabinoids like CBD. To navigate this path effectively, we've created an easy guide to finding the right dose here.