Everyday Earth Oil
Open media in modal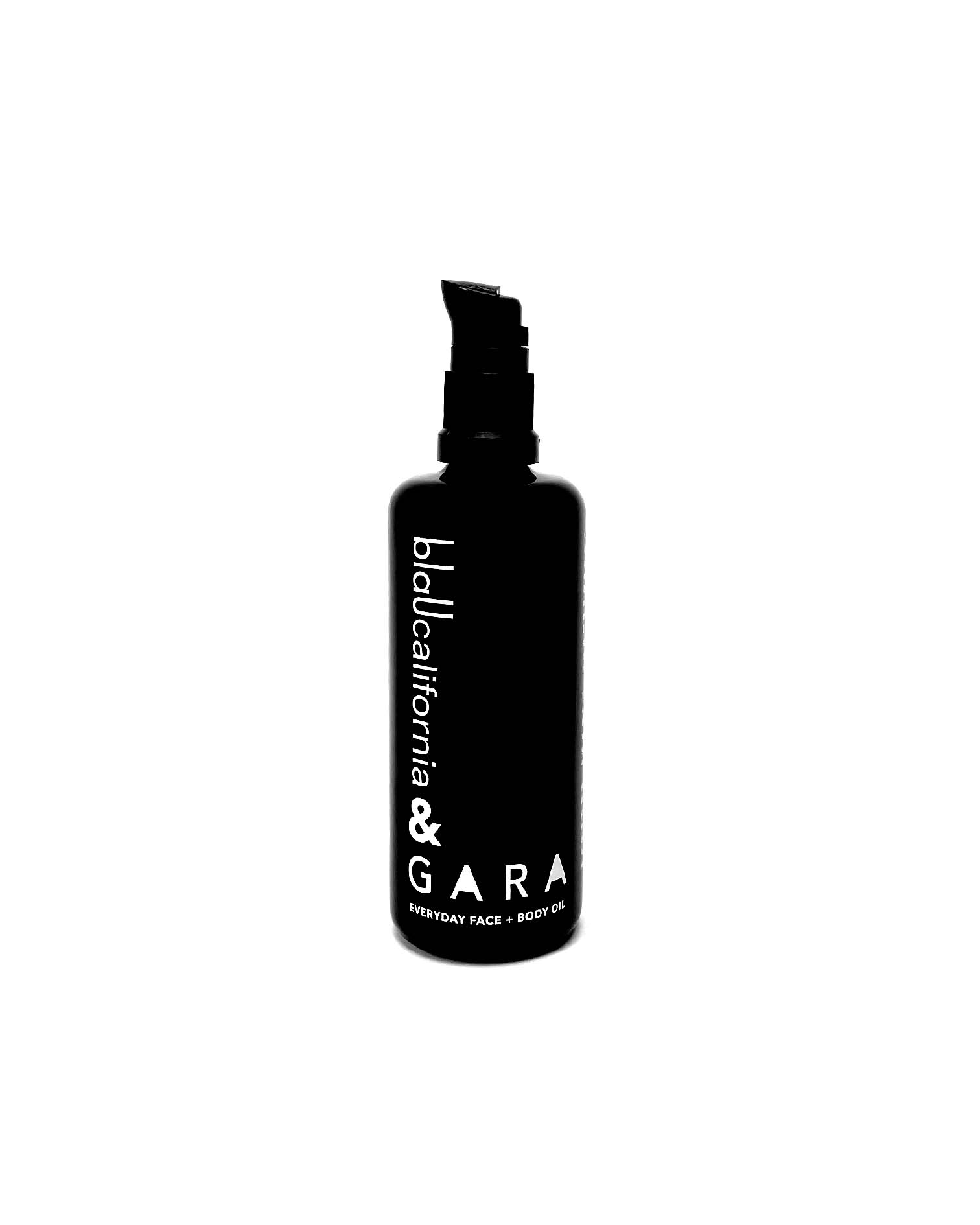 Open media in modal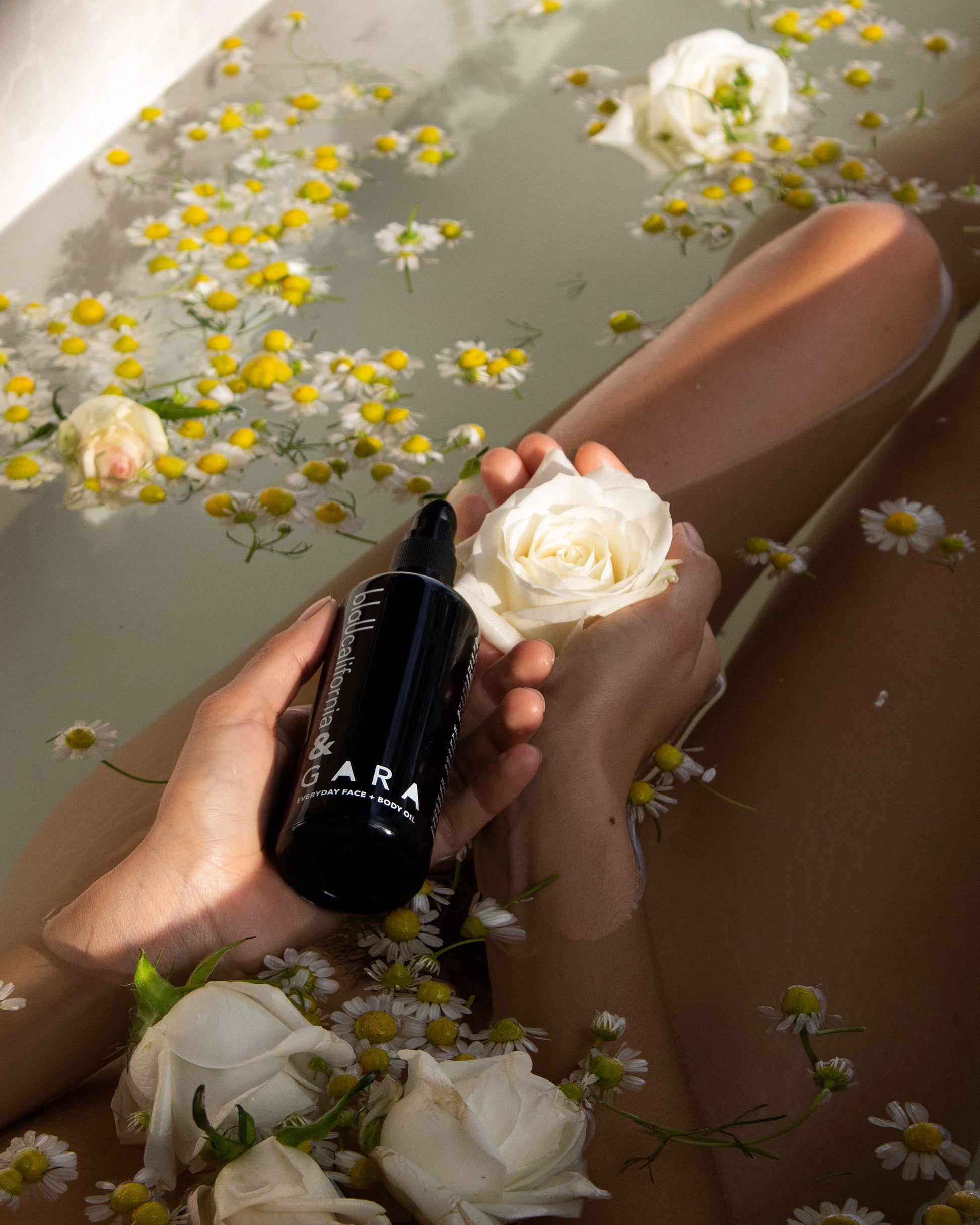 Open media in modal
Open media in modal
Open media in modal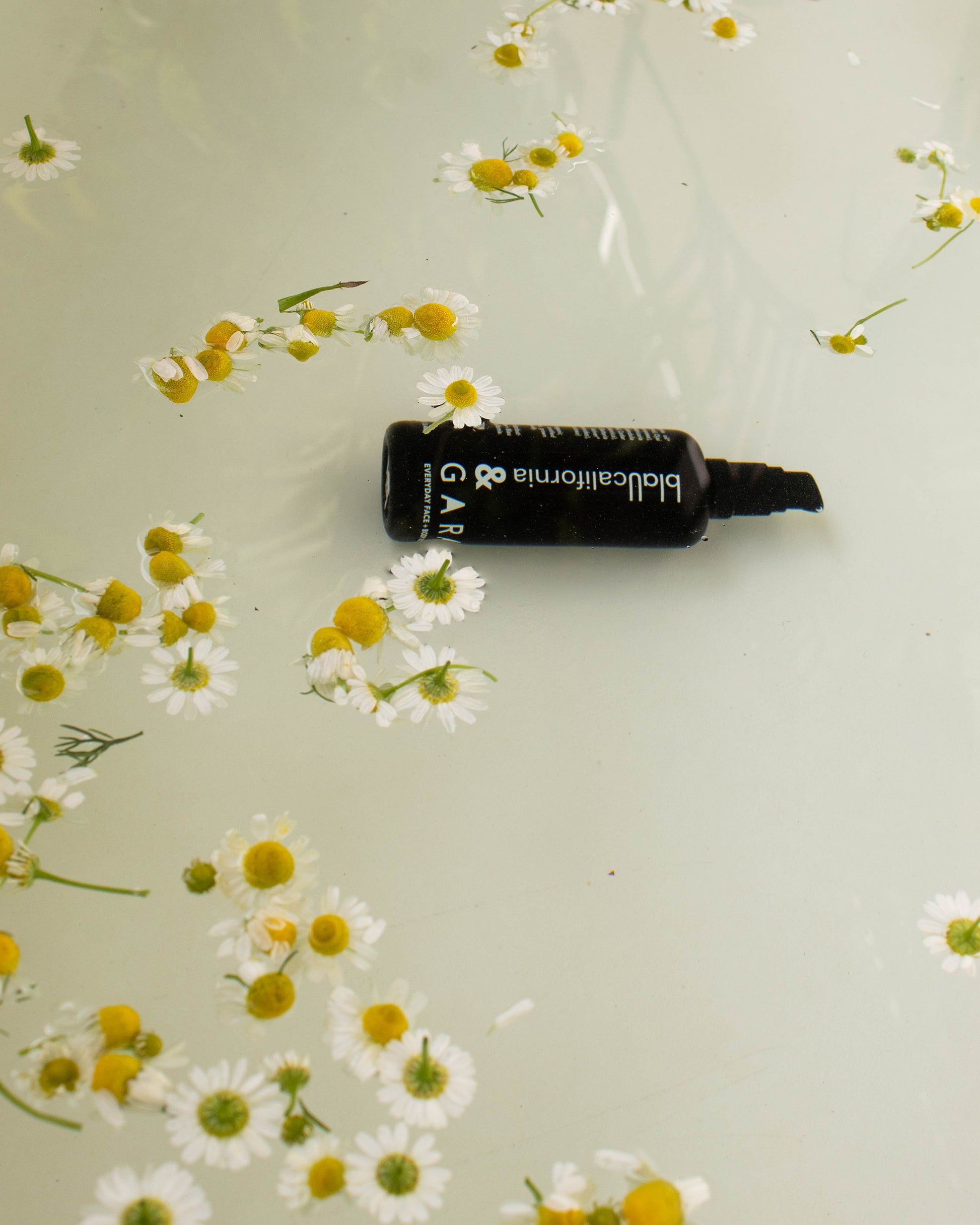 1
5
The Earth Oil is a light and luscious, head-to-toe body moisturizer designed for everyday use. This aromatic herbal oil is made with chamomile, calendula, vetiver and cardamom to nourish and revitalize your entire being. Its sweet, herbaceous aroma feels like the warm embrace of Mother Earth. Each drop is part of a cosmic story, the philosophy of elements and temperaments expressed as divine matter.

HOW TO USE
Warm 1-2 pumps in the palm of your hand to release the scent and energy of Mother Earth. Apply to face and body after cleansing. Use the Earth Oil daily to connect with nature and forge a deeper awareness of your inner and outer landscapes.
PROTIP: We love using this oil as a hair styling ally and personal perfume.

OIL CLEANSER
Warm 1-2 pumps in the palm of your hand. Gently massage face and neck. Using a warm, wet washcloth, remove access oil. After oil cleansing, mist liberally with the hydrosol of your choice before applying the Earth Oil as a facial moisturizer.
PROTIP: This oil can be used to remove eye and face makeup with ease.

HAIR + SCALP
Warm 1-4 pumps in the palm of your hand and apply delicately with fingertips to the scalp. Gently massage to calm and soothe dry, itchy scalp, eczema or psoriasis. If you would like to use this oil as a hair hydrating treatment, simply apply it to dry hair and let it absorb for 5-10 hours before washing. It also makes for excellent styling and enlivening agent for all hair types and colors.

LYMPHATIC SUPPORT
When targeting specific areas for lymphatic support, apply 1-3 pumps of the Earth Oil directly onto the affected area. Meditate on your breath and allow your mind and body to let go of any stagnant emotional energy. Gently massage for 10-15 minutes, repeating twice per day until symptoms subside.

SHAVING OIL
Use the Earth Oil as a shaving companion for face, legs and armpits. Soaps and creams are highly alkaline and often strip the skin of natural oils, leaving the skin vulnerable to ingrown hairs and razor burn.


HEROIC HERBS

Jojoba oil Simmondsia chinensis
This golden "oil" is actually a liquid plant wax. Jojoba oil's humectant properties help form a protective layer on the skin, holding moisture in while allowing it to breathe.

Ojai EV Olive Oil Olea europaea
Olive oil contains a compound called squalene, which is extremely hydrating and nourishing for the skin. Olive oil also contains a wide range of nutritional constituents for the skin, including vitamins A, D, K and E.

Chamomile Matricaria chamomilla
Chamomile is an incredible skin care herb for all ages and all skin types. It is extremely gentle yet highly effective for soothing a myriad of ailments. This tiny but mighty flower contains several polyphenols and phytochemicals which have powerful skin healing properties.

Calendula Calendula officinalis
Hailed for its regenerative and protective properties, calendula is the ultimate skin-care herb. It contains a multitude of nutritional constituents such as carotenoids, vitamins A and E, and linoleic acid.

Cedarwood Cedrus atlantica
This incredible essential oil is known for its skin soothing properties, aiding in soothing rashes, insect bites, itchy skin and other uncomfortable skin conditions. For the hair, cedar wood is known to cleanse the scalp and encourage circulation which helps to stimulate healthy growth and slow hair loss.

Cardamom Elettaria cardamomum
This aromatic seed pod contains a high amount of vitamin C along with several other antioxidants and anti-inflammatory phytochemicals. Hailed for its skin lightening properties, cardamom helps to fight free radical damage and helps to improve circulation which in turn speeds healing.

Vetiver Chrysopogon zizanioides
Vetiver essential oil aids in wound healing, reducing the appearance of scars and skin blemishes. It encourages skin cell regeneration and helps to protect against environmental and sun damage by assisting in the body's natural dead skin cell removal process. This aromatic grass has an uplifting and energetic frequency helping to brighten and enhance your overall constitution.

Clary Sage Salvia sclarea
Hailed as the everyday women's herb, clary sage has gentle astringent properties for skin and scalp. It is an excellent skin care herb for toning and revitalizing oily or combination skin. It is calming for the skin and mind, great for hormone-related symptoms PMS, cramps, water retention, bloating and moodiness. Clary sage's aroma compliments the deep vetiver notes and adds a light, floral bergamot scent to the Earth Oil.


INGREDIENTS
Jojoba oil* (Simmondsia chinensis), Ojai Olive oil (Olea europaea), Chamomile* (Matricaria chamomilla), Calendula (Calendula officinalis), Cedar wood* (Cedrus atlantica), Cardamom* (Elettaria cardamomum), Vetiver* (Chrysopogon zizanioides), Clary Sage* (Salvia sclarea)

*indicates Certified Organic
Ingredients not certified organic, however, are cultivated and processed organically. For a deeper dive into our ingredient sourcing and processing, explore our Ingredients Guide here.

This product does not contain CBD or any other cannabinoids. 
100ml (3.4oz)

You can read more about the Earth Oil in our Journal here. 

PRODUCT LIFE

We are committed to creating products made with organic, unrefined ingredients, free from synthetic preservatives or harmful chemicals. To ensure the utmost freshness and efficacy, we recommend consuming our products within six months of opening.

Store your GARA products in a cool, dry place, away from direct sunlight or prolonged exposure to heat to maintain potency. 

Visit our FAQ page for more product information.
SHIPPING + RETURNS

Each product is lovingly handmade, crafted with care and attention to detail. As a result of this meticulous process, we do not accept returns or provide refunds unless the item is damaged or defective upon arrival. Our primary goal is to ensure your satisfaction with both your experience and your purchase.

If you have any questions or concerns about your items upon receiving them, please reach out to us at info@garaskincare.com. We are here to address any queries and provide assistance.

View all of our policies here.
WANT TO LEARN MORE?

Explore our ever expanding Journal here. We cover a wide range of topics from CBD to hydrosols, aromatherapy to rituals, you may find something interesting and unexpected.

Need help? Please feel free to reach out! We would be happy to make a product recommendation or answer any question you may have.

You can send us an email directly hello@garaskincare.com or send us a message on our website here.

Does GARA make products without CBD?

Yes! Our hydrosols are entirely free from cannabinoids. These exquisite offerings provide a wonderful option for those looking to avoid CBD.

Additionally, we often offer seasonal non-CBD skin care products that cater to various preferences and needs. Explore our diverse selection to find the perfect match for your skincare routine here.
Where do GARA ingredients come from?

We grow many of the herbs we use in our own gardens ensuring only the most powerful and potent plants make it into our formulations. Additionally, source all of our ingredients as locally as possible, always organically grown, free from any sprays or chemical fertilizers.

You can read more about our ingredients and sourcing here.
What is a solar-infused oil?

Herbs such as calendula, yarrow, arnica, St. John's wort, and comfrey luxuriate within cold-pressed, organic oils contained in Miron violet glass for six to twelve weeks in a sunny window. This alchemical fusion enhances the potency, aroma, and therapeutic qualities of our ingredients, allowing us to craft products that resonate with the vibrational harmony of nature itself.

You can read more about our solar-infusion process here.