Chaga
Open media in modal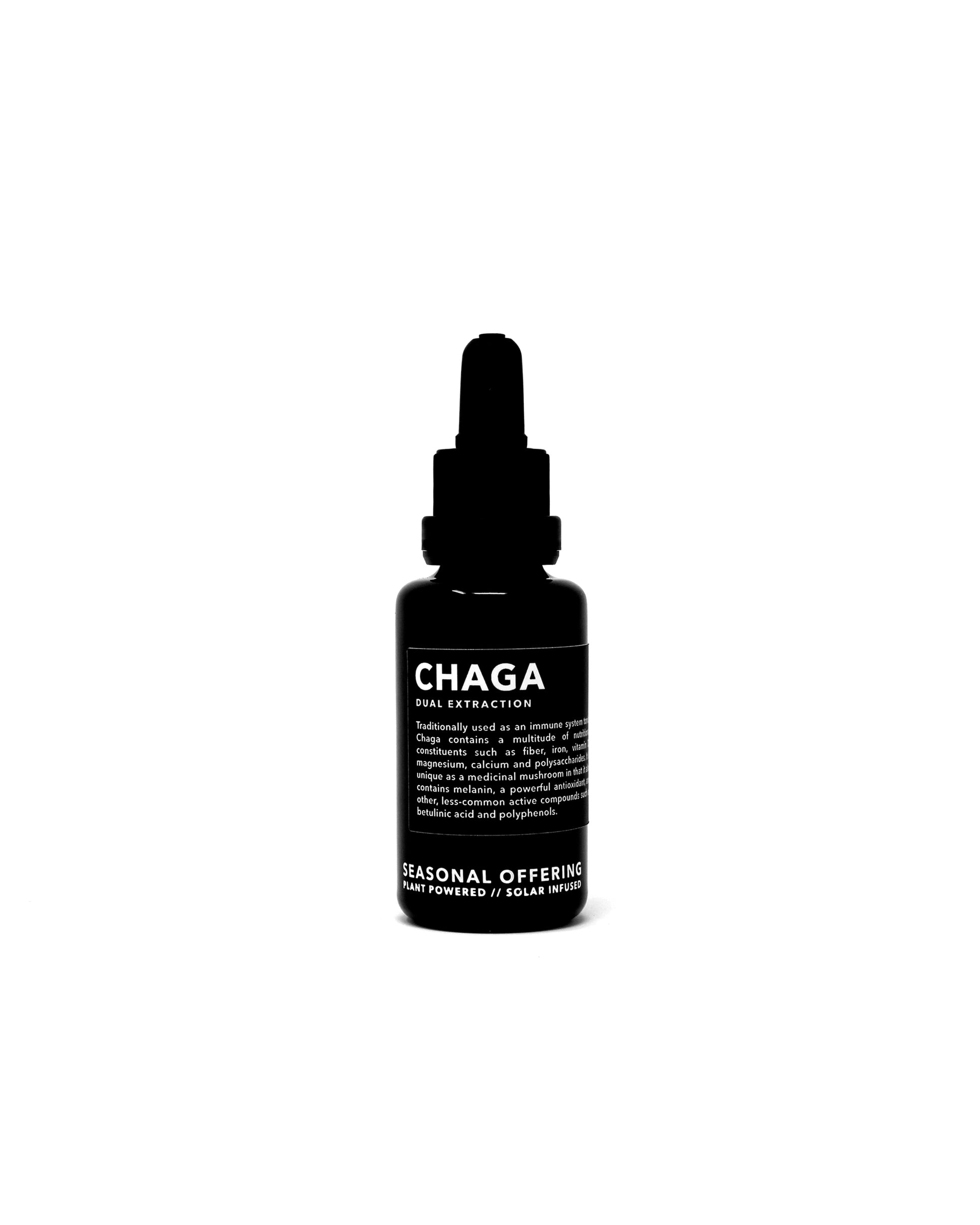 Open media in modal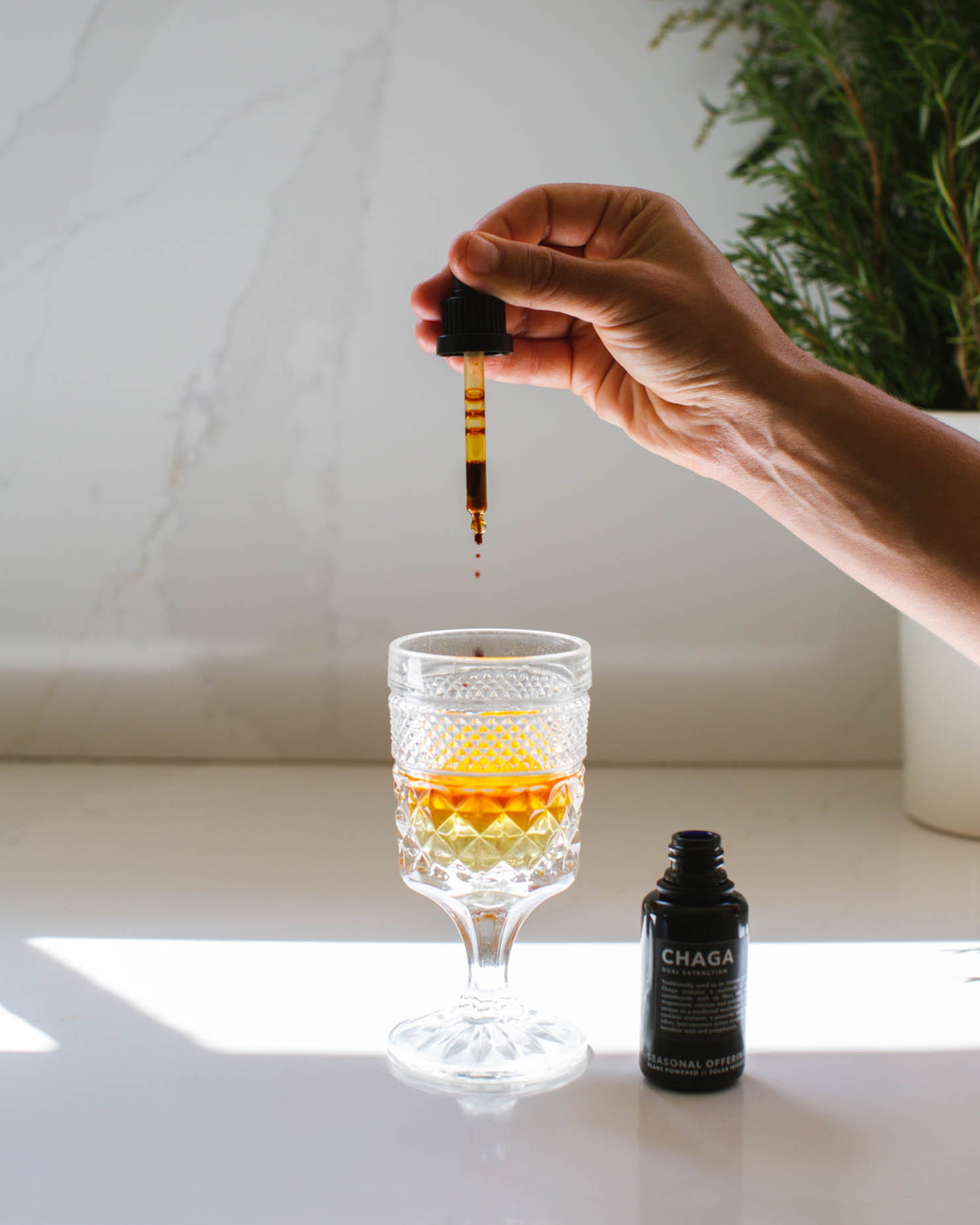 Open media in modal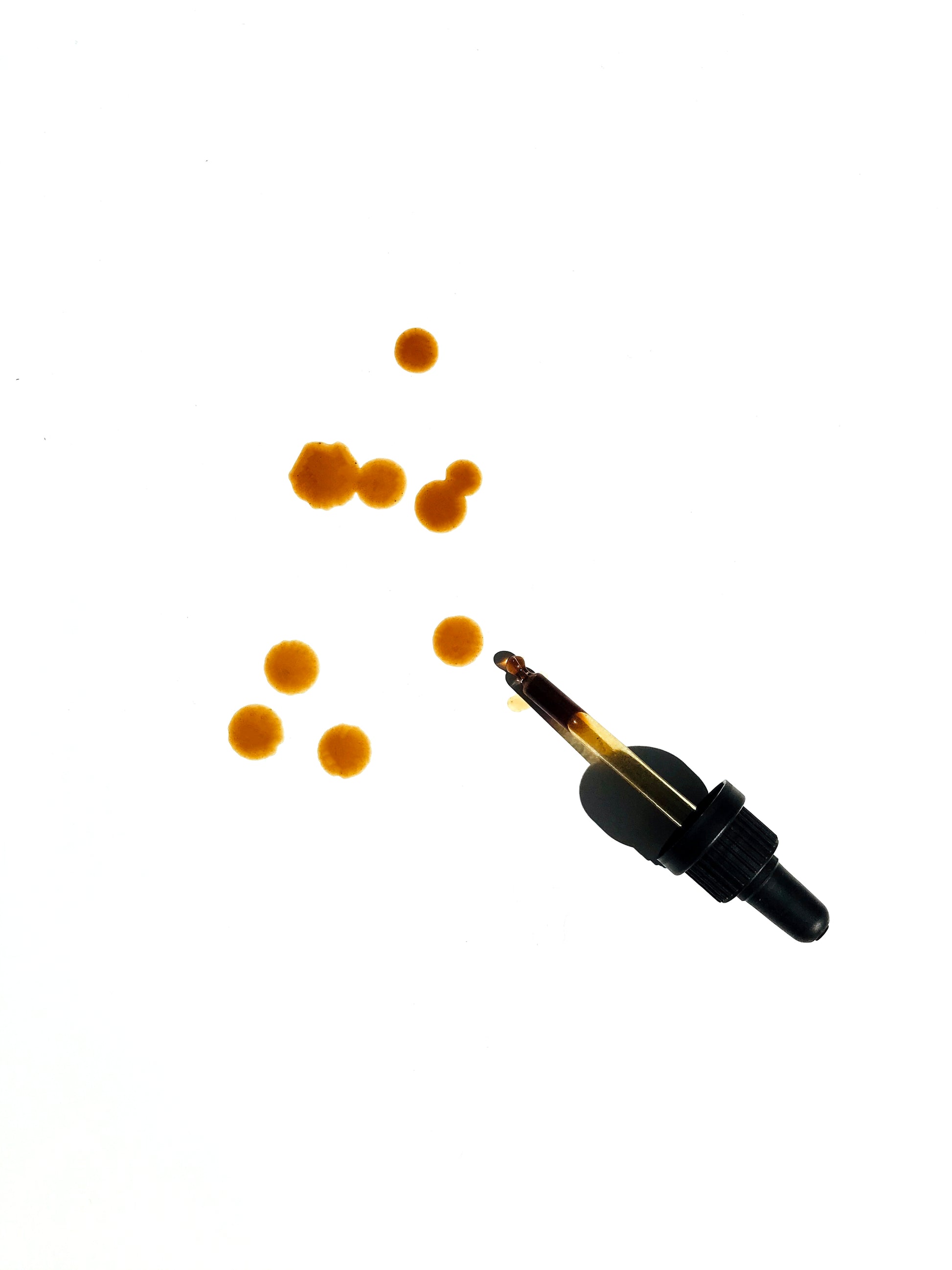 Open media in modal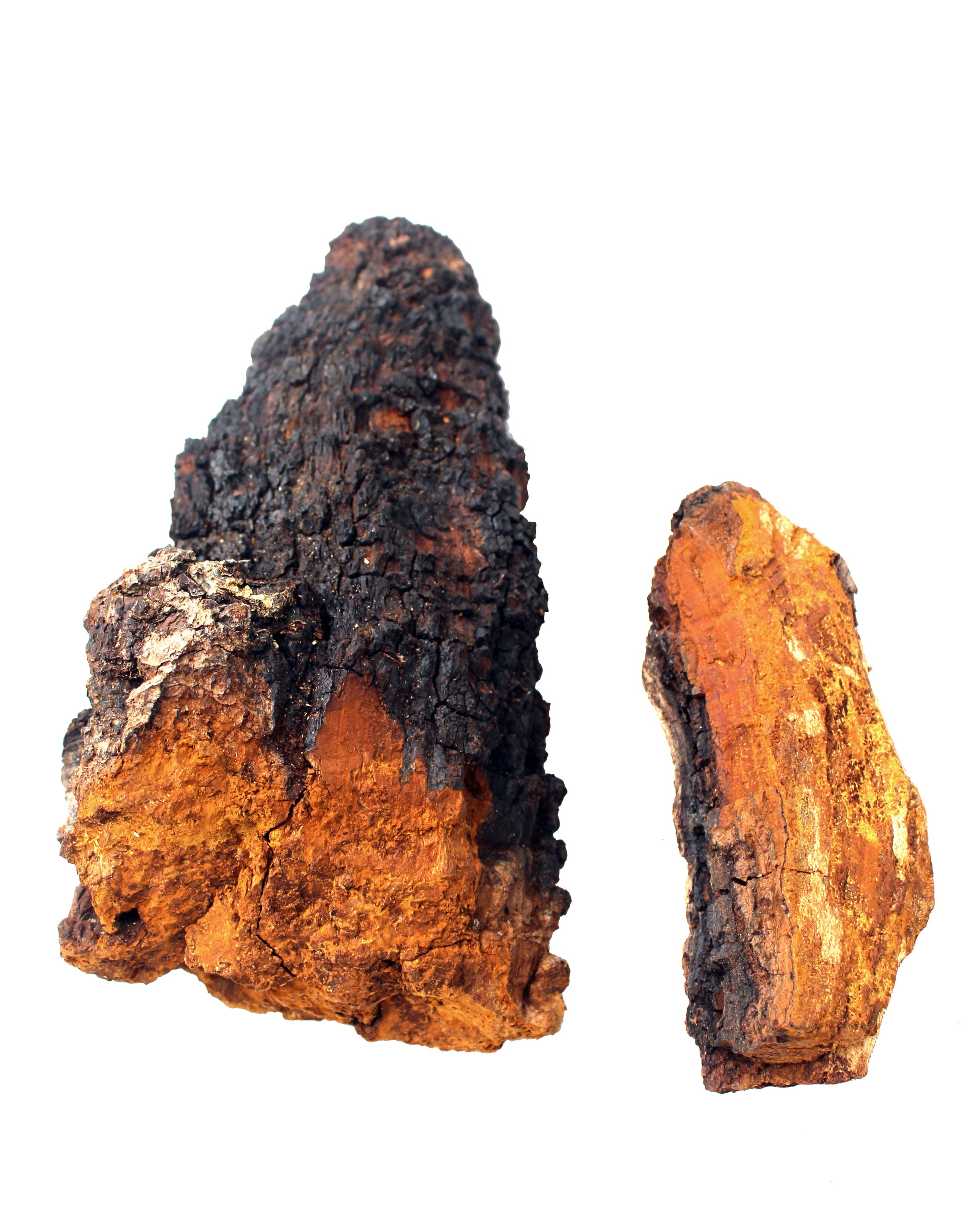 Open media in modal
1
5
Traditionally used as an immune system tonic, Chaga contains a myriad of nutritional constituents such as vitamin D, iron, magnesium, potassium, manganese and calcium. In addition to these essential nutrients, Chaga also contains melanin, a powerful antioxidant, along with immune-boosting polysaccharides. Chaga is unique in the medicinal mushroom world as it contains several, less-common compounds such as betulinic acid and polyphenols. Our concentrated, dual extraction formula delivers a multitude of beneficial compounds found in Chaga.
Chaga: Inonotus obliquus
Parts used: sclerotia (the conk)
Process: dual extraction (60% oxygenated water, 40% organic alcohol)
Origin: sustainably harvested from birch trees in Canada
Chaga is known as the "king of the medicinal mushrooms" and has extensive historical use. For centuries, Chaga has been used as a medicinal compound in China, Russia, Siberia and other Northern European countries. The tea was consumed daily by locals in the mountain regions of Siberia. It was also used topically to treat various skin conditions. 
CLINICAL RESEARCH
Chaga has been shown to have numerous health benefits. It is one of the most researched medicinal mushrooms on the planet.

• Packed with antioxidants which help to eliminate free radicals

HOW TO USE
Shake well with intention before use. As a daily tonic, ingest ½ to 1 full dropper once per day. For additional support during acute healing phases, consume one full dropper up to 3x daily. PROTIP: You can add this tincture to water, mocktails, desserts and more.

SKINCARE
Add ½ to 1 full dropper of Chaga to any clay mask to enliven tired, dull or dry skin. You can also use the Chaga topically as a spot treatment to provide extra antioxidants and support to problematic skin areas.

For best results, use daily for at least 30 days. For extended shelf life, store in the refrigerator. Keep out of reach of children.
SUPPLEMENT FACTS
Servings: approximately 30 per bottle
Serving Size: 20 drops (1ml)

INGREDIENTS
Inonotus obliquus (sustainably harvested chaga grown on birch trees), 200 proof pharmaceutical grade alcohol (ethanol), oxygenated water

Ingredients not certified organic, however, are cultivated and processed organically. For a deeper dive into our ingredient sourcing and processing, explore our Ingredients Guide here.

This product does not contain CBD or any other cannabinoids. 

*These statements have not been evaluated by the FDA. This product does not intend to treat, diagnose, cure or prevent any disease.
1oz (30ml)
You can read more about Chaga in our Journal
PRODUCT LIFE

We are committed to creating products made with organic, unrefined ingredients, free from synthetic preservatives or harmful chemicals. To ensure the utmost freshness and efficacy, we recommend consuming our products within six months of opening.

Store your GARA products in a cool, dry place, away from direct sunlight or prolonged exposure to heat to maintain potency. 

Visit our FAQ page for more product information.
SHIPPING + RETURNS

Each product is lovingly handmade, crafted with care and attention to detail. As a result of this meticulous process, we do not accept returns or provide refunds unless the item is damaged or defective upon arrival. Our primary goal is to ensure your satisfaction with both your experience and your purchase.

If you have any questions or concerns about your items upon receiving them, please reach out to us at info@garaskincare.com. We are here to address any queries and provide assistance.

View all of our policies here.
WANT TO LEARN MORE?

Explore our ever expanding Journal here. We cover a wide range of topics from CBD to hydrosols, aromatherapy to rituals, you may find something interesting and unexpected.

Need help? Please feel free to reach out! We would be happy to make a product recommendation or answer any question you may have.

You can send us an email directly hello@garaskincare.com or send us a message on our website here.

Does GARA make products without CBD?

Yes! Our hydrosols are entirely free from cannabinoids. These exquisite offerings provide a wonderful option for those looking to avoid CBD.

Additionally, we often offer seasonal non-CBD skin care products that cater to various preferences and needs. Explore our diverse selection to find the perfect match for your skincare routine here.
Where do GARA ingredients come from?

We grow many of the herbs we use in our own gardens ensuring only the most powerful and potent plants make it into our formulations. Additionally, source all of our ingredients as locally as possible, always organically grown, free from any sprays or chemical fertilizers.

You can read more about our ingredients and sourcing here.
What is a solar-infused oil?

Herbs such as calendula, yarrow, arnica, St. John's wort, and comfrey luxuriate within cold-pressed, organic oils contained in Miron violet glass for six to twelve weeks in a sunny window. This alchemical fusion enhances the potency, aroma, and therapeutic qualities of our ingredients, allowing us to craft products that resonate with the vibrational harmony of nature itself.

You can read more about our solar-infusion process here.